By Nicky Harman, December 18, '22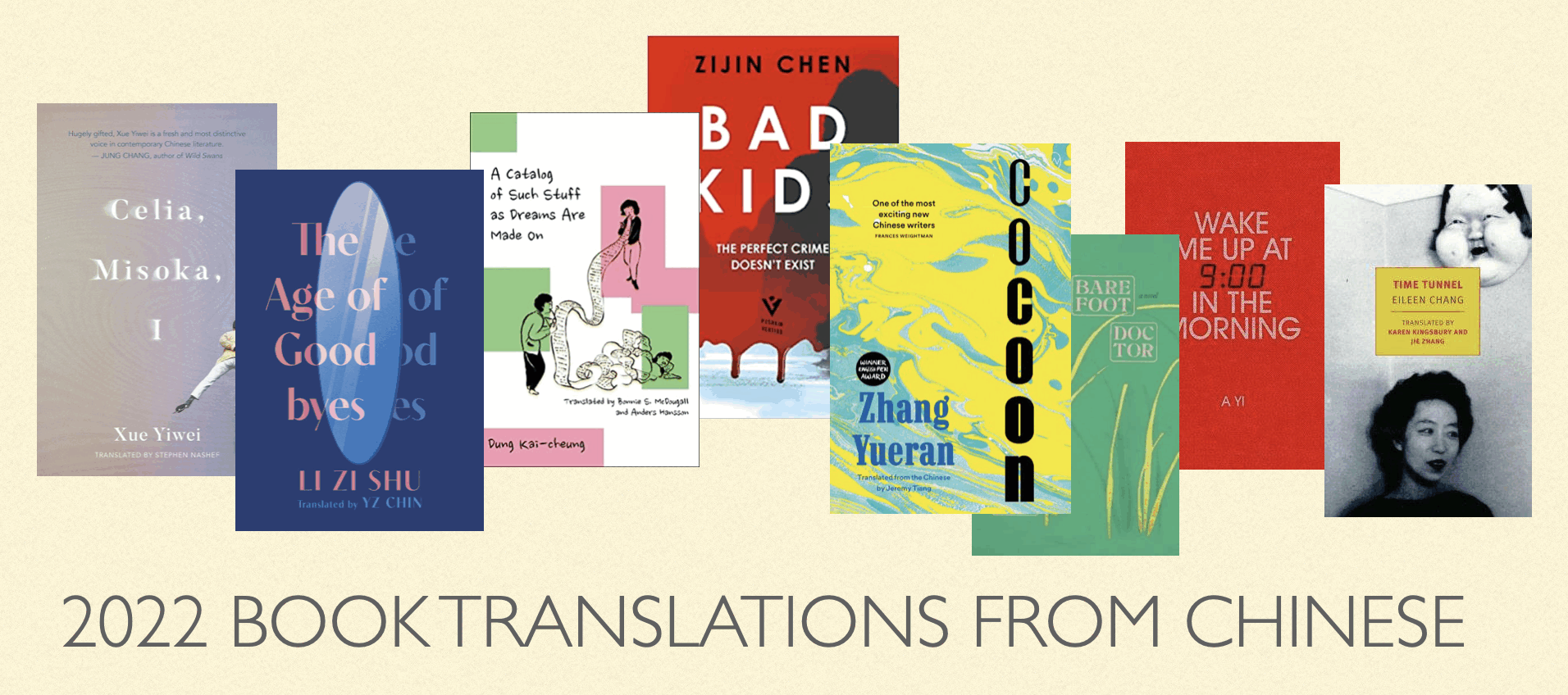 Welcome to the 2022 list of literary works translated from Chinese into English. There is the usual eclectic mix listed below – from scifi to crime, to all other types of good and readable fiction. We have included poetry too, and children's and young adult fiction. If anyone has any entries to add, please let us know at info@paper-republic.org and we'll add them. Similarly with star reviews and other newsy items. Enjoy browsing!
Let us also take the chance to remind you that Paper Republic is a UK-registered charity (non-profit). We are run by volunteers and depend on your donations. Everything you give us goes towards our mission, to promote Chinese literature in translation. Please consider donating here: Paper Republic donations link See also the Benevity.org charitable portal. If your employer gives matching funds for donations, Benevity is a great chance to amplify your generosity.