Chen Xiwo

陈希我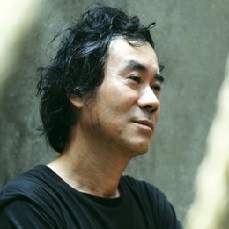 wikipedia | worldcat | MCLC | baidu |
Chen Xiwo teaches comparative literature at Fuzhou Normal University and has published seven major novels. Due to his refusal to compromise about the style or content of his writing, it was nearly 20 years before his books could be published in China. In 2010, Asia Sentinel described Chen Xiwo as 'one of China's most outspoken voices on freedom of expression for writers' and published his speech given at the Foreign Correspondents Club in Hong Kong on Sept. 27 2010. One recurring theme in Chen's fiction is the relationship between sexual and social corruption and perhaps his most famous work, the novella I Love My Mum (遮蔽) explores incest and S&M as metaphors for a dysfunctional society. His works have been nominated for several prizes and in 2001 he won the Chinese Literature Media Prize, with Dissipation (我们的苟且).
In 2019, Asymptote published an excerpt from 'Pet' ("宠") a story in his latest collection, Ming (《命》) here. And Index on Censorship published an excerpt from a different story in Ming (《命》) here.
In 2018, Chen answered questions on the Los Angeles Review of Books China Channel about his short story 'Pain', and his writing in general.
In 2014, Chen's 《冒犯书》 was given awards by PEN Translates and PEN Promotes programmes, and was published by MakeDo Publishing's new imprint 46, as The Book of Sins. In October 2014, Chen toured the UK to promote his book, and blogged on English PEN. For reviews and interviews with Chen that appeared in the same week, see Arifa Akbar in The Independent and Chitralekha Basu's article in China Daily Asia.
Chen Xiwo attended the English PEN China Inside Out event on March 29 2012. Video and other information here. His short story The Man with the Knife was published in English translation on Words Without Borders in November 2012.
In 2010, an English translation of I Love My Mum was released by Make-Do Publishing. His novel Irritation (抓痒) was published in a French translation by Editions Reflets de Chine (2009.)
Original Works
The Paper Republic database exists for reference purposes only. We are not the publisher of these works, are not responsible for their contents, and cannot provide digital or paper copies.