Julia Lovell
homepage | wikipedia | worldcat | academia |
Julia Lovell teaches modern Chinese history and literature at Birkbeck College, University of London. She is the author of The Politics of Cultural Capital: China's Quest for a Nobel Prize in Literature, The Great Wall: China Against the World and The Opium War: Drugs, Dreams and the Making of China. Her several translations of modern Chinese fiction include Han Shaogong's A Dictionary of Maqiao (winner of 2011 Newman Prize for Chinese Literature), Zhu Wen's I Love Dollars, and Lu Xun's The Real Story of Ah-Q, and Other Tales of China. Recipient of the Philip Leverhulme Prize, she is currently working on a global history of Maoism.
Julia Lovell translated for READ PAPER REPUBLIC, week 19, 22 October 2015.
Read Now: On Paper Republic
Read Now: Around the Web
Book Publications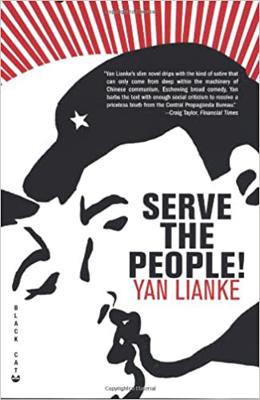 February 23, 2008
All Translations
The Paper Republic database exists for reference purposes only. We are not the publisher of these works, are not responsible for their contents, and cannot provide digital or paper copies.