Lu Min

鲁敏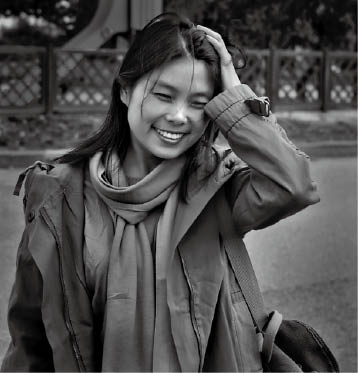 MCLC | baidu | Chinese Short Stories |
Born 1973 in Dongtai, Jiangsu Province. Her mother was a teacher, her father an engineer. She started working at eighteen, and has been a post office clerk, a secretary, in planning, as a journalist, as a civil servant.
She currently lives in Nanjing. Lu Min started writing at the age of twenty-five and has published novels such as Multiple Love Letters, The Steering Wheel, Undeliverable Feelings, and Dinner for Six. Her short story collections and novellas include Accompany the Feast, The Song of Parting, The Viewfinder, Stirring up the Dust, and Page-Drunk. She has been awarded the Zhuang Zhongwen Literary Award, the People's Literary Award, the Chinese Writers' Award, the Monthly Fiction Reader Award, the Selected Fiction Award, and was honored with the Lu Xun Literary Award in 2010. Her abundant literary achievements eventually made her the youngest Vice Chairperson of the Jiangsu Writer's Association and one of the "Top 20 Future Masters" as chosen by The People's Literature.
Her novel Undeliverable Feelings has been signed to Simon and Schuster Inc.
Many of her short stories have been translated into German, French, Japanese, Russian, English, Spanish, Italian, Arabic, and Korean.
See Asymptote's Sinophone "20 Under 40"
Lu Min is the featured author in READ PAPER REPUBLIC, week 20, 29 October 2015, and READ PAPER REPUBLIC, week 21, 3 November 2015.
Read Now: On Paper Republic
Read Now: Around the Web
Original Works
The Paper Republic database exists for reference purposes only. We are not the publisher of these works, are not responsible for their contents, and cannot provide digital or paper copies.