Xue Mo

雪漠

Chen Kaihong 陈开红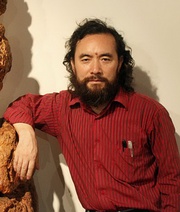 MCLC | baidu | Chinese Short Stories |
The pen name of Chen Kaihong 陈开红, born 1963 Gansu province. A fervent, practising Buddhist. Short story published in the Guardian newspaper, April 2012, translated by Nicky Harman. A very good introduction to his work can be found here This excellent website is in French (handy hint if you don't read French - run the page through Google translate).
Read Now: Around the Web
Book Publications
Original Works
The Paper Republic database exists for reference purposes only. We are not the publisher of these works, are not responsible for their contents, and cannot provide digital or paper copies.