Anni Baobei

安妮宝贝

庆山 Qingshan 励婕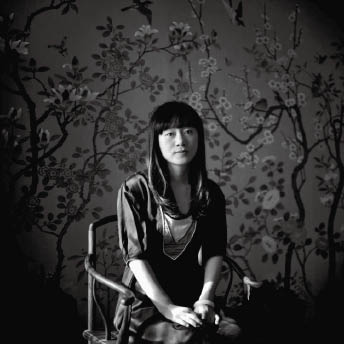 wikipedia | worldcat | MCLC | baidu | MyChineseBooks.com | Chinese Short Stories |
One of China's first online literary sensations, Annie Baobei (real name Li Jie) began publishing short stories online in 1998, when she was twenty-four. Within a medium best understood by adolescent and twentysomething urbanites like herself, she wrote about them and their lives -- their worries, loneliness and disorientation in particular. Annie Baobei became a household name among the Chinese youth very quickly, and her first printed book, the short story collection Goodbye, Vivian, sold half a million copies. She's been a commercial success ever since, with her latest novel Lotus topping the domestic bestseller lists for months. The English rights to her books are represented by Peony Literary Agency.
Nicknamed "Flower in the Dark," she writes in a broken, ultra-simplified, seemingly distracted style that has become characteristic of online prose worldwide. Her cold narratives, clearly influenced by the prose of French author Marguerite Duras, reflect the lonely anxiety of the separated ego, while many of her recurring themes appear to be reflections of the author's own emotions. The translator Andrea Lingenfelter won a 2008 PEN translation grant to translate her novel Padma.
Publications
Endless August - info
Qizhao: Lonely Island - info
Original Works
The Paper Republic database exists for reference purposes only. We are not the publisher of these works, are not responsible for their contents, and cannot provide digital or paper copies.