Zhang Ling

张翎
MCLC | Chinese Short Stories |
Zhang Ling was born in Hangzhou and emigrated to Toronto. She started writing in the mid 1990s, and has published five novels and five collections of novellas and stories in Chinese. She has won numerous literary prizes, including 华语传媒's Novelist of the Year (2010) award and the Grand Prize in the "华语文学传媒大奖" [Chinese Literature Media Awards], presented in April, 2010 in Chengdu, for novel 《金山》, [Gold Mountain Blues].
Gold Mountain Blues was published in English, translated by Nicky Harman, by Penguin Canada in 2012.
An excerpt in English from a subsequent novel Mail Order Bride appeared in 《天南》 Chutzpah magazine issue 7, April 2012.
Zhang Ling's novella, Aftershock ("余震") was adapted into China's first AMAX film) by director Feng Xiaogang in 2010. For an appreciation of film versus book, see Bruce Humes' website Ethnic China Lit.
Zhang Ling is the featured author in READ PAPER REPUBLIC, week 9, 13 August 2015.
Read Now: On Paper Republic
Book Publications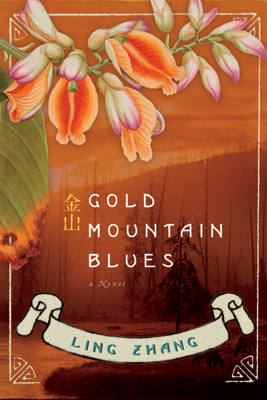 March 01, 2012
Original Works
The Paper Republic database exists for reference purposes only. We are not the publisher of these works, are not responsible for their contents, and cannot provide digital or paper copies.