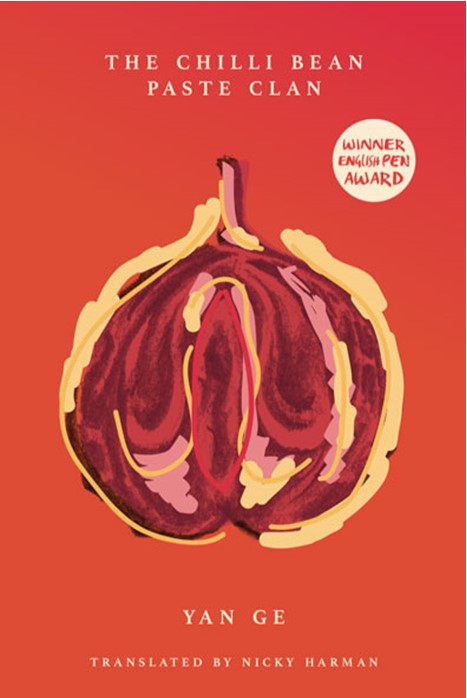 For this week of Sunday Sentence, we have something entirely different: a big announcement taken from page 118 of Yan Ge's 颜歌《我们家》(2013), released in 2018 as The Chilli Bean Paste Clan, translated by Nicky Harman.
Please input your translation in the comments box at the bottom of the page.
The sentences to translate are: 他遂自己端起杯子来把里头的酒喝了,要把勇气豪气和阳气都鸡巴喝出来。"给你们说,"他宣布,"老子又把婆娘的肚皮搞大了。"
Remember, you can post your translation today or any day next week, so you have plenty of time to think about it and there's no need to rush.
Here's some more context provided by Nicky: 'Dad' is a small-town factory owner, put upon by his domineering mother and flagrantly unfaithful to his wife. Here his double life is getting complicated. Having installed his mistress in a flat two floors above his mother's, then had a heart attack in her bed, he is supposed to have sent the young woman packing. But she calls to say she needs to see him urgently. The scene then moves forward to later that same evening, when Dad has joined his friends at dinner, and drops a bombshell.
About the challenges: The Chilli Bean Paste Clan《我们家》 is a razor-sharp, humorous examination of squabbling middle-aged siblings and Sichuan small town life, with all its Rabelaisian excesses and petty corruption. It contains a lot of dialect and plenty of bad language. And therein lies the problem for the translator.
About the Author:
Yan Ge was born in Sichuan, China in 1984. She is a fiction writer in both Chinese and English. Yan's first short story collection was published in China when she was seventeen. She is the author of thirteen books, including six novels. She has received numerous awards, including the prestigious Maodun Literature Prize (Best Young Writer).
Big thanks to Nicky for picking this sentence and Yan Ge for writing it! Looking forward to everyone's translations!