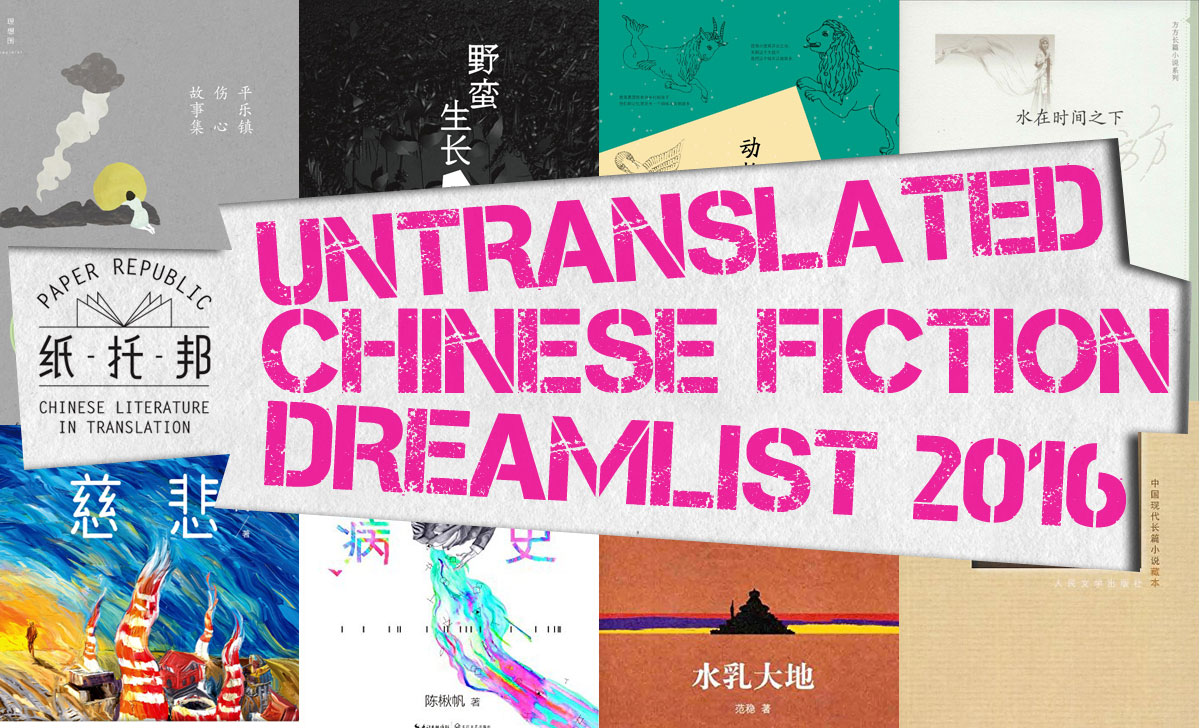 At the start of 2016, we decided to revisit the 2009 dream-list of untranslated Chinese novels recommended by the Paper Republic team. We wanted to see which of them had been translated (see update here), and to invite our readers to recommend titles for a new 2016 list.
Translators and agents, if you are working on samples, we'd like to add this information to the database – we can tag them as "excerpts" - you can search for a list of excerpts here. If you tell us that an "excerpt" is available from [a named person or job-title] at [literary agency], we can add this too! Think of it as free publicity!
By Helen Wang, March 7 '16, 8:32a.m.