By Eric Abrahamsen, October 19, '09
Here are a few images from the recently-concluded Frankfurt Book Fair, starting with the positive: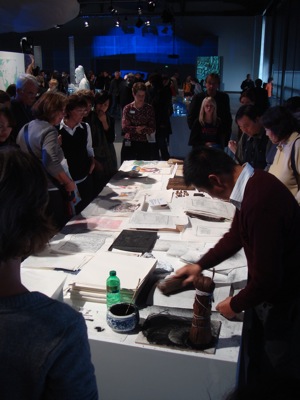 This is the main China Forum, where many of the big-ticket events took place. It was well designed, well-lit, interesting to look at, and while most of the displays featured the usual subjects ("trace the transmission of printing technology from China to your country!"), they were the usual subjects done well.