By Eric Abrahamsen, March 6, '09
The following was provided by Stacey Duff, Art Editor of Time Out Magazine.
Celebrated Norwegian writer Olav H. Hauge has been translated into Chinese by Beijing-based poet, Xi Chuan. Xi Chuan translated the work in collaboration with Norwegian professor Harald Bockman and Norway-based Chinese translator, Liu Baisha.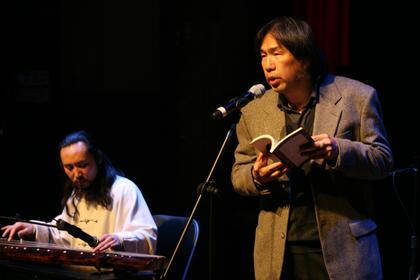 Photo courtesy of Gøril F. Borgen/The Norwegian Embassy in Beijing
Hauge spent his entire life working as a fruit farmer. Reading these poems, you immediately sense a closeness to the land. Frequent appearances are made, for instance, by the sea, the moon and the wind. Hauge's earthiness is furthered by the fact that he spoke and wrote in the dialect of Western Norway, where he lived.