By Nicky Harman, August 24, '17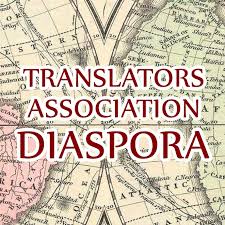 I came across this fascinating discussion on the Facebook page of the (UK) Translators Association Diaspora and with David Warriner's permission am re-posting it here.
22 August 2017, from David Warriner:
Here's a challenge for the hive mind: I'm translating a literary crime thriller set in coastal Quebec that's peppered with local flavour, mainly through religious swearing. The main challenge with the novel is going to be keeping that local flavour through the characters' speech while maintaining readability for a predominantly British audience. Most of the expressions are used so frequently, it's not really an option to keep them in French. And they're peppered so liberally throughout the characters' speech, they're not really swear words anymore. Anyway, I'm hoping to gather some ideas for religious almost-swear words along the lines of Sweet bejesus! and Christ on a bike! for tackling gems such as Saint-ciboire de câlisse! For context, think middle-aged, salt-crusted fisherman propping up the bar at the pub on the docks. Thanks in advance for any ideas."
Click "Leave a Comment" to read the responses