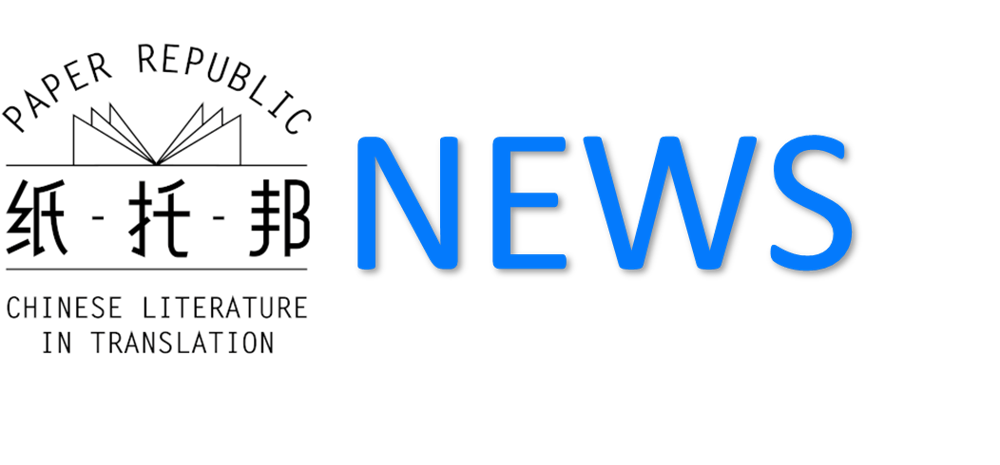 Hi all, sporadic newsflash time. Last week was the American Literary Translators Association conference, so for something a little different before the links, I thought I'd speak to fellow ALTA mentee, Jenna Tang (Chieh-Lan Tang), about her work.
Under the guidance of editor and translator Mike Fu, Jenna has been translating Taiwanese author Lin Yi-Han's debut novel Fang Si-Chi's First Love Paradise, which, as an unflinching depiction of rape culture and misogyny as foundational to social stability, was instrumental in the start of the #MeToo Movement in Taiwan. Jenna has already finished the translation and is on the lookout for a suitable publisher, so watch this space.
Jenna chose the book because of how close to home its contents feel for her. She attended the same university as Yi-Han and says she can relate to experiences the author describes of corruption within the Taiwanese educational system and of the dangers that haunt female students day to day yet constantly get overlooked.
Jenna's plan now that the program has come to an end, besides enjoy the conference this week and continue her literary translation journey, is to start a column about literary translation, multilingualism, and home & languages, focusing more on her own writing as well as giving space to spotlighting the work of other translators with book reviews. Again, watch this space!
Thanks Jenna! Looking forward to seeing more of your work in the future, we'll always feature it here.
We'll be developing this editorial feature in future issues, so please share if there is anyone/anything you'd like us to talk to in more detail. And if you'd like to receive those future issues straight into your inbox, remember to subscribe here.
Back to our regularly scheduled programming:
Extracts, stories and poems:
- Enjoy any of the new poetry translations online at AzonaL, a young journal for poetry in translation, with the three maiden issues free to download. Look out for Ian Haight and T'ae-yong Hŏ translating the Chinese of Nansŏrhŏn, Chen Du and Xisheng Chen translating the Chinese of Yan An, and 黃品瑜 (Pinyu Hwang) translating 宋尚緯 (Shang-Wei Song)
- I was reminded recently of a short story by Zhu Yiye which I (Jack) co-translated with Scott Rainen a few years back, "The Khazar Key", and went looking for other work by the author. Seems I missed some things! Here are two poems, here is an excerpt from her novella A Girl Who Eats Sparrows, of which we'll hopefully see the full translation in the future, and here is the short story, "A Girl Who Likes to Dump Trash", all translated by Liuyu Ivy Chen
- Read "Sounds of the Universe", a short story by sci-author extraordinaire Chen Qiufan, translated by Emily Jin and inspired by artist Xin Liu's "The Earth Is an Image", which traces the transmissions of three retired satellites abandoned in orbit
Events
- Watch "The Art of Reviewing Literature in Translation" a conversation between critics and translators, including Jeremy Tiang (Nov 23)
- Watch a recording of the launch of Su Tong's new collection, Open-Air Cinema, with the author and the two translators, Nicky Harman and James Trapp
News:
- Look out for bilingual author supreme Yan Ge's guest edited issue of One Way Street Magazine (单读) on Irish literature
- Check out Sinoist Books' sparkly new website with an annual subscription now available
- Take a gander at Balestier Press' Youtube channel
- See which Chinese authors and illustrators are candidates for the Astrid Lindgren Memorial Award 2022 (hint, the authors are Gerelchimeg Blackcrane, Qin Wenjun, Zhang Qiusheng, Zhang Zhilu and Xiong Liang)
- NBCC Launches New Prize for Translated Literature
- China Publisher Acquires Rights to Ten of 2021 Nobel Laureate Gurnah's Novels
- PEN Translates is open for submissions until Nov 30! Get your applications in!
Reviews and releases:
- Strange Beasts of China is a fantastic audiobook you might have missed AND it has been shortlisted for the Warwick Prize for Women in Translation! Congrats to everyone shortlisted!
- Read a review of artist Ai Weiwei's memoir, 1,000 Years of Joys and Sorrows on The Guardian
- Author Rónán Hession says his book of the year and Readers' Choice nomination is Shadow of the Hunter by Su Tong, translated by James Trapp
- A review of the poetry and essay collection Moonlight Rests on My Left Palm by Yu Xiuhua -- "for Yu, poetry is not about packaging thoughts and feelings, but about stripping away pretense, leaving life naked and raw." And another one on the MCLC Resource Center
- Read a review of Whisper by Chang Yu-Ko (tr. Roddy Flagg) in the Asian Review of Books
- Read a Twitter thread review of Sinopticon: A Celebration of Chinese Science Fiction, translated and edited by Xueting C. Ni
Media:
- Watch Liu Cixin in conversation with Michael Berry about The Wandering Earth, with our very own Eric Abrahamsen interpreting, for China Institute
- Listen to translators Gigi Chang and Shelly Bryant on the NüVoices Podcast talking about translating Jin Yong's Legends of the Condor Heroes
- Read Te-Ping Chen's take on the idiosyncrasies between Chinese cultures, and if you haven't checked out her debut collection, The Land of Big Numbers, what have you been doing?
- Download poet/artist Sawako Nakayasu's SAY TRANSLATION IS ART, "a treatise on literary translation that exceeds the bounds of conventional definitions of such, advocating for a wider embrace of translation as both action and as art"
- Read an interview with Arunava Sinha on being a translator
- Read Anton Hur on "Making Pitches Work in Literary Translation"