Back in 2009 the Paper Republic team put together this dream-list of untranslated Chinese novels. It seems like it's about time to revisit the original list, see what progress has been made, and put together a new 2016 edition!
We're calling on you, our readers, to make your suggestions! Tell us about the Chinese novels you'd most like to see translated. Get your suggestions to us by Sunday 28th February, and we'll publish the 2016 dream-list in the first week of March.
Here's what has happened to the books on our 2009 list: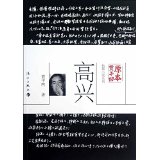 Happy (高兴), by Jia Pingwa
Current status: being translated by Nicky Harman for Amazon Crossing.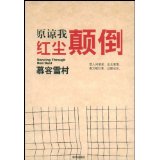 Dancing Through Red Dust (原谅我红尘颠倒), by Murong Xuecun
Current status: translated by Harvey Thomlinson, published by Forty-Six Books (2015)
(Harvey Thomlinson also translated Leave Me Alone: A Novel of Chengdu, published by Make-Do in 2014.)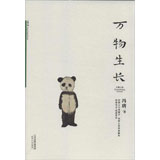 Everything Grows (万物生长), by Feng Tang
Current status: still untranslated - but Beijing, Beijing (北京,北京) - the second book in the trilogy - has been translated by Michelle Deeter and published by Amazon Crossing (2015).
(Everything Grows was recently adapted into Ever Since We Love, a movie starring Fan Bingbing. Meanwhile, Feng Tang has been in the news with his controversial translation of Stray Birds by Rabindranath Tagore. Brendan O'Kane's translation of Feng Tang's short story "Mahjong" was the 29th release in the Read Paper Republic project, and his short story "Xiao Ming" appeared in the Summer 2015 issue of Pathlight.)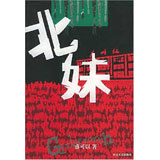 Northern Girl (北妹), by Sheng Keyi
Current status: translated by Shelly Bryant as Northern Girls, published by Penguin (2012).
(Shelly Bryant also translated "Fields of White" – a shorter work by Sheng Keyi – for Penguin, and Death Fugue, which was published by Giramondo in 2014.)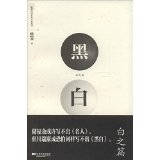 Black and White (黑白), by Chu Fujin
Current status: still untranslated.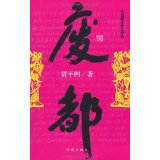 Abandoned Capital (废都), by Jia Pingwa
Current status: translated as Ruined City by Howard Goldblatt for Chinese Literature Today, due for release on January 22nd. The lengthy gestation of this book was recently discussed on the MCLC blog.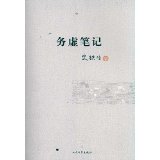 Notes on Principles (务虚笔记), by Shi Tiesheng
Current status: still untranslated.
(Shi Tiesheng's essay "The Year of Being Twenty-One" was translated for Asymptote by Dave Haysom, who also wrote an essay on the author for Words Without Borders.)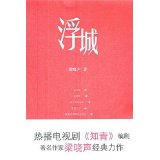 Floating City (浮城) by Liang Xiaosheng
Current status: still untranslated.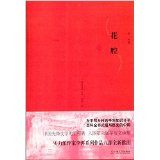 Truth and Variations (花腔) by Li Er
Current status: being translated as Truth and Variations by Cindy Carter, due out 2017.
(Li Er's short story "Where Are You?" – translated by Joshua Dyer – was published in the Summer 2015 issue of Pathlight.)
So, (optimistically) counting those books that are still on their way, that gives us a score of... 5 and a half out of 9? Cindy Carter predicted a golden age of Chinese literature in translation if all these books could make it into English by 2019. Is this what a golden age looks like? (Before you answer, have a look at this list of translations published in the last four years - compiled from the annual round-ups Nicky Harman and Helen Wang have put together for 2012, 2013, 2014 and 2015.)
Back in 2009, Bertrand Mialaret observed that two of these books were already available in French. How is the rest of the list doing now – and how about other languages?
And what books should we put on the new, 2016 edition of the list? What are the greatest untranslated titles that either slipped under the radar first time round, or have been published in the years since?