Nick Stember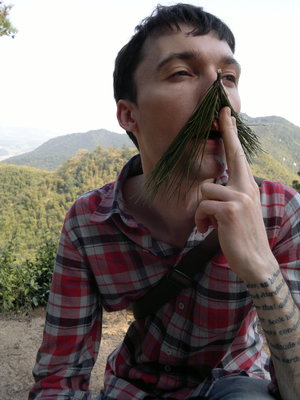 Nick Stember is a translator and historian of Chinese comics and science fiction, currently working on a PhD on early Reform-era lianhuanhua (comic books) in the Faculty of Asian and Middle Eastern Studies at the University of Cambridge. In 2016 he completed his Master of Arts in the Department of Asian Studies at the University of British Columbia with his (very readable and not at all obscure) thesis on the formation of the Shanghai Manhua Society in the mid-1920s.
In addition to the Los Angeles Review of Books China Channel, which he had the honor of co-founding in 2017, Nick's work has been featured on the websites of The Comics Journal, Paper Republic, Danwei, Frog in a Well,  Optical Sloth, Tor, Boing Boing, iO9, Rolling Stone, the BBC World Service, and the South China Morning Post.  Since 2014, he has worked as a consultant for a variety of ventures, including Storycom and Clarkesworld Magazine's Chinese Science Fiction Translation Project and the Grayhawk Agency and the Ministry of Culture (ROC)'s Books from Taiwan.
Read Now: Around the Web
All Translations
The Paper Republic database exists for reference purposes only. We are not the publisher of these works, are not responsible for their contents, and cannot provide digital or paper copies.