Liu Cixin

刘慈欣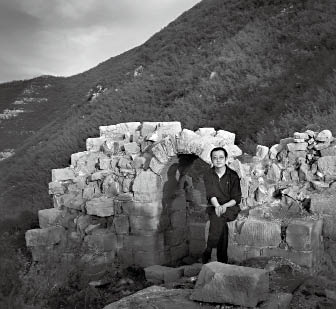 wikipedia / worldcat / MCLC / baidu
An engineer by trade, Liu Cixin began writing science fiction in the early 1990s and published his first short story in 1999. Over the past decade he has won multiple awards for his fiction and has become China's most popular domestic science fiction author. Liu's recent novels, beginning with the inclusion of Ball Lightning as part of Science Fiction World's Nebula series, have led to increased mainstream attention to the genre. The second volume of his Three Body trilogy, The Dark Forest, made a number of year-end best-of lists in 2008, and his work has been critiqued in literary journals such as Book City and Fiction World.
In August 2015 The Three Body Problem, Ken Liu's translation of the first volume in Liu Cixin's Three Body (三体) trilogy, became the first novel in translation to win a Hugo award. The second book in the series, The Dark Forest – translated by Joel Martinsen – was released in August 2015.
Liu Cixin is the featured author in READ PAPER REPUBLIC, week 22, 12 November 2015.