Karmia Olutade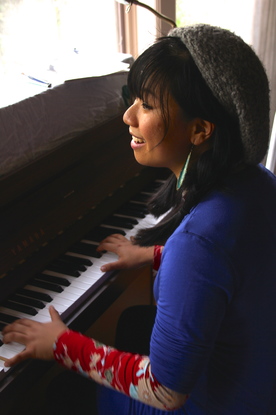 Karmia is a Beijing-based Chinese Canadian, who studied English Literature and Creative Writing with an emphasis in Poetry at Stanford University, where she was mentored by Eavan Boland and accidentally fell into playwriting, directing and producing everything from activist guerrilla performances to original musical theatre productions in the San Francisco Bay Area, as well as at major theatre festivals around the world. However, her heart still belongs to the written word, particularly poetry in English and Chinese, her twinning mother tongues. Karmia currently resides, teaches, writes and translates in China, serving as the new joint-managing editor for Pathlight Magazine.
Karmia Olutade translated for READ PAPER REPUBLIC, week 18, 15 October 2015.
Read Now: On Paper Republic
All Translations
The Paper Republic database exists for reference purposes only. We are not the publisher of these works, are not responsible for their contents, and cannot provide digital or paper copies.