Li Xiuwen

李修文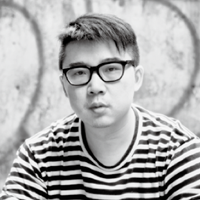 MCLC |
Born in Hubei in 1975, Li Xiuwen spent time living in Tokyo in his youth, and has cited the influence Japanese authors such as Ueda Akinari and Junichiro Tanizaki have had on his work. After working as a reporter for several years, he published his first short story collection – of which 'The Heart, Too, Broken' was the title story – at the age of twenty-five. His novels include Tearmark (2002) and Bundled Up to Heaven (2003), and more recently he has been writing for television shows such as Tenth Division of the Red Army.
Read Now: On Paper Republic
Original Works
The Paper Republic database exists for reference purposes only. We are not the publisher of these works, are not responsible for their contents, and cannot provide digital or paper copies.