Darryl Sterk

石岱崙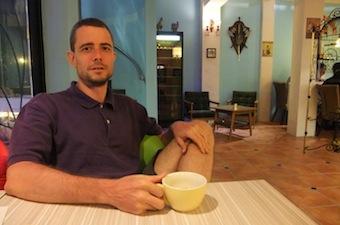 homepage | worldcat | academia |
Darryl Sterk is a scholar (PhD UToronto 2009) specializing in the representation of Taiwan's aboriginal peoples in film and fiction. He is also a literary translator specializing in Taiwan literature. He's done a number of short stories for The Taipei Chinese Pen, and a novel, Wu Ming-yi's THE MAN WITH THE COMPOUND EYES for Harvill Secker (Britain, 2013) and Vintage Pantheon (USA, 2014).
He teaches in the Graduate Program in Translation and Interpretation at National Taiwan University, including: AV translation, Chinese-English contrastive linguistic analysis, financial and economic translation, literary translation, environmental translation, and social science translation.
Read Now: Around the Web
All Translations
The Paper Republic database exists for reference purposes only. We are not the publisher of these works, are not responsible for their contents, and cannot provide digital or paper copies.