Hu Xuewen

胡学文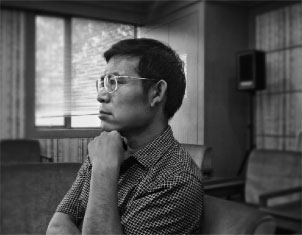 Hu Xuewen was born in a small Hebei village in 1967. After graduating from teacher training college in
Zhangjiakou, he returned to his hometown to work in a middle school. He published his first work in 1995, but it was only in the subsequent decade that his fiction began to gain him attention. His most recent novel, Red Moon, was released earlier this year. Hu Xuewen received the Lu Xun Literature Prize for his novella "A Midday Dusk".
Original Works
The Paper Republic database exists for reference purposes only. We are not the publisher of these works, are not responsible for their contents, and cannot provide digital or paper copies.