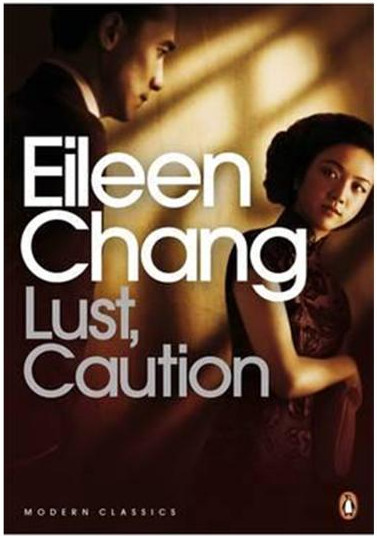 For week 3 of Sunday Sentence, we're turning to one of the best-known Chinese writers of the 20th Century, Zhang Ailing, and the opening line of her book, 《色戒》(1979), translated by Julia Lovell and released in 2007 as, of course, Lust, Caution. Thanks to Dylan Levi King for suggesting this "deceptively simple" peach of a sentence.
Please input your translation in the comments box at the bottom of the page.
The sentences to translate are:
麻将桌上白天也开着强光灯,洗牌的时候一只只钻戒光芒四射。白桌布四角缚在桌腿上,绷紧了越发一片雪白,白得耀眼。
Remember, you can post your translation today or any day next week, so you have plenty of time to think about it and there's no need to rush.
Here's some more context provided by Dylan:
Set in China under Japanese occupation, this is the story of a former actress that falls in love with the collaborator she is sent to seduce into an ambush.
About the challenges:
Zhang Ailing is a master of descriptions of everyday objects and scenes that don't really appear in other Chinese literature. This first sentence from Lust, Caution is deceptively simple.
About the Author:
Zhang Ailing (or Eileen Chang) is considered one of the 20th century's most important writers. Her sumptuous style, evocations of the textures and moods of everyday life, and the moral ambiguity of her work set her apart from most of what was written in China following Liberation.
Looking forward to everyone's translations!