Liu Zhenyun

刘震云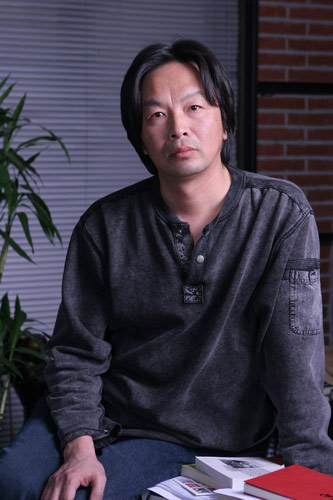 MCLC | MyChineseBooks.com | Chinese Short Stories |
Many Chinese writers seek to make sense of China's newly urbanized culture, but Liu Zhenyun, born in Henan province in 1958, seems to have his finger more firmly on the pulse of China's cities. His award-winning short stories have explored life in China's state-owned companies and bureacratic offices, but his most celebrated novel, My Name is Liu Yuejin, tells the story of a migrant worker who has his bag (containing all his worldly possessions) stolen in Beijing. Liu's cold humor, his broad familiarity with the many facets of urban society, and his modern sensibilities have made him a favorite among Chinese readers.
Winner of the Mao Dun Prize 2011 for《一句顶一万句》 A Word Is Worth Ten Thousand Words.
His works include:
Tapu Township 《塔铺》
Chicken Feathers Everywhere 《一地鸡毛》
A Word is Worth Ten Thousand Words 《一句顶一万句》[excerpt tr. Jane Weizhen Pan and Martin Merz, Pathlight: New Chinese Writing 1 (2011), pp. 42-50]
Links
http://www.chinadaily.com.cn/cndy/2012-09/18/content_15764181.htm
Book Publications
Original Works
The Paper Republic database exists for reference purposes only. We are not the publisher of these works, are not responsible for their contents, and cannot provide digital or paper copies.