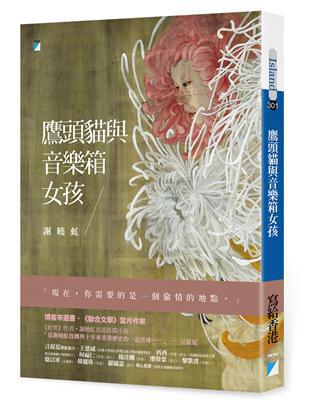 Sunday Sentence #5 comes from an unreleased book, 《鹰头猫与音乐箱女孩》 by Dorothy Tse 謝曉虹, due out with Aquarius in July 2020 (next month!) and currently being translated by Natascha Bruce with the working title, Owlish & the Music-Box Ballerina.
Please input your translation in the comments box at the bottom of the page.
The sentence to translate is:
因此,在那空气黏稠、沉甸甸令人脑袋发胀的冬日下午,当教授Q习惯性地从家里那扇狭小的镶了不锈钢窗花的窗口看出去时,竟然没有看到海,没有看到从天而降,锋利如刀片的阳光把它任意割切成许多玻璃似的碎片,没有看到一直停泊在海湾里几条颜色明艳,充满了战意的船,以及它们那些不断深入海床里的机械吊臂。
And for anyone who fancies it, here is the sentence that finishes the paragraph:
教授Q看到的是一个居住了多年的城市,从内部渐渐膨胀起来,形成一个饱满的头颅,并慢慢回转过来,向他展示了另一张脸。
Remember, you can post your translation anytime between now and next Sunday, so you have plenty of time to ponder and refine it.
Synopsis:
This is the third sentence of the book, so not too much background is necessary. Professor Q is a middle-aged literature professor who has recently embarked on his first extra-marital affair (with a doll, though we don't know that yet). Falling in love like this has changed everything about how he sees the world, particularly his city -- a hardly-veiled-at-all version of Hong Kong, in the throes of an increasingly powerful student protest movement.
Why this sentence:
This is such a quintessentially Dorothy Tse sentence! The description is razor sharp and ever so slightly off kilter, someone's brain is feeling a certain way, and there's such a neat rhythm to the Chinese. It's also an incredibly important sentence, as it's effectively setting the scene for the entire novel; every single word is there for a reason. But it's four lines long and each noun comes absolutely laden with modifiers, which just doesn't make it easy to turn into English.
Author Bio:
Dorothy Tse is a fiction writer from Hong Kong. She has published four collections of short stories in Chinese; her first to appear in English is Snow and Shadow, translated by Nicky Harman. This sentence is taken from her first novel, 《鷹頭貓與音樂箱女孩》, due out with Aquarius in July 2020. Her writing is often labelled 'surrealist', and it is undeniably bizarre (a woman half turns into a fish; businessmen are kidnapped and stored in tanks in a shopping mall basement; kombucha may or may not be eating people) but it also tends to be grounded in unnervingly familiar settings and populated with characters who seem very real indeed.
Thank you so much to Natascha for suggesting this sentence and giving us some background.
I look forward to your translations!