Chen Qiufan

陈楸帆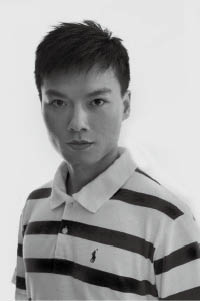 Chen Qiufan (a.k.a. Stanley Chan) was born in Shantou, Guangdong province. Chen is a science fiction writer, columnist, and online advertising strategist. Since 2004, he has published over thirty stories in Science Fiction World, Esquire, Chutzpah! and other magazines, as well as a novella, The Abyss of Vision (2006), and novel, The Waste Tide (2013). He has won Taiwan's Dragon Fantasy Award, China's Milky Way Award for Science Fiction and Nebula Award, and a Science Fiction & Fantasy Translation Award along with Ken Liu. His fiction has been translated into English and Italian and published in Clarkesworld, Interzone, Fantasy & Science Fiction and other magazines. He lives in Beijing and works for Google China.
Read Now: Around the Web
Book Publications
Original Works
The Paper Republic database exists for reference purposes only. We are not the publisher of these works, are not responsible for their contents, and cannot provide digital or paper copies.