Tammy Ho Lai-Ming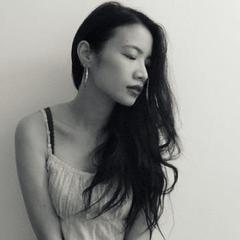 Tammy Ho Lai-Ming is a Hong Kong-born editor, translator and poet. She is a founding co-editor of the Hong Kong-based literary publication Cha: An Asian Literary Journal, an editor of the academic journal Victorian Network, and the marketing director of the London-based Fleeting Books. Her poetry has been nominated for the Pushcart Prize three times and the Forward Prize and her translations have appeared in Chinese Literature Today, CURA: A Literary Magazine of Art and Action, Drunken Boat, The Margins, Pathlight, Poetry Sky and World Literature Today, among others. She holds a BA (double major in Translation and English Language and Literature) and an MPhil from the University of Hong Kong and a PhD from King's College London and she is currently an Assistant Professor at Hong Kong Baptist University, where she teaches fiction, poetry and poetics, and modern drama. Her latest project is Desde Hong Kong: poets in conversation with Octavio Paz, which she co-edited for Chameleon Press. Her first poetry collection Hula Hooping was published in April 2015. Visit Tammy's personal website at www.sighming.com.
Original Poetry in Pathlight:
// Summer 2014: "Little: The Things He Said" and "Meeting with Remarkable Men and Women (Selected)"
Translations in Pathlight:
// [forthcoming]: Poems by Jiang Yilang.
//Spring 2016: Poems by Gao Hongbo.
// Autumn 2015: Poems by Hai Nan.
// Summer 2014: Poems by Zhang Zhihao.
// Autumn 2013: Poems by Chen Xianfa. David Dabydeen wrote: 'Dear Tammy, greetings from Beijing. I have just this minute read your beautiful and moving translation of "Golden Sparrows" by Chen Xianfa, in Pathlight, and thought I should write you immediately to thank you for this.'
// Winter 2012: Poems by Yao Feng.
Read Now: Around the Web
Original Works
All Translations
The Paper Republic database exists for reference purposes only. We are not the publisher of these works, are not responsible for their contents, and cannot provide digital or paper copies.