Petula Parris

宋昕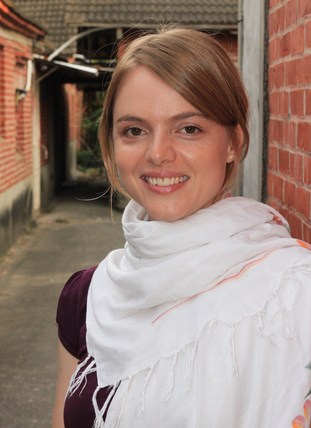 www.petulaparris.com
Petula Parris has an MA in Interpreting and Translating from the University of Bath and BA in Chinese Studies and Russian from the University of Durham. She has also studied Chinese in Beijing and Taipei. Petula has worked as an in-house translator to the Taiwanese government and also Teaching Fellow in Translation at the University of Bath. She is currently based in Taiwan.
Petula's literary translations:
Translated excerpts from《乱时候,穷时候》, a memoir by Jiang Shumei 姜淑梅 for the upcoming edition of Pathlight magazine
Translated New York Times op-ed by Chinese journalist Haiyang Xing, published on Jan 12, 2016: "The Source of China's Coal Dependency"
Translated New York Times op-ed by Chinese activist Dai Qing, published on June 20, 2015: "Relaxing China's One-Child Policy"
Commissioned to prepare translation sample of "Paper Tiger" 《偽裝的盛世》 by Xu Zhiyuan 許知遠 for The Grayhawk Agency, based on which the translation rights were subsequently sold to publisher Head of Zeus.
'The Psychology of Travel' 《旅行心理》and 'The Configuration of Objects' 《物質設置》, two short stories by Hong Kong author Lee Chi-leung 李智良, published courtesy of the Iowa University International Writers Program, 2013
'Amerika'《啊米日嘎》, a short story by Tibetan author Tsering Norbu 次仁羅布, published in Irina's Hat: New Short Stories From China, MerwinAsia, 2013, (ISBN 978-1937385224)
Commissioned to prepare sample translation of *Big River, Big Sea" 《大江大海》for Taiwanese author Lung Ying-tai 龍應台
'Square Moon' 《四方月亮》, a short story by Hong Kong author Sin Tung Ho 何倩彤, published in Shi Cheng: Short Stories from Urban China, Comma Press, 2012, (ISBN 978-1905583461)
'The Ever-Enduring Radio Waves'《永不消失的電波》, a short story by sci-fi author La La 拉拉, published in 'Renditions', Nos. 77/78, Chinese University Press, 2012
Book review for State Compensation《国家赔偿》by Sun Haoyuan 孙浩元 for Transworld Publishers, May 2012
The Unusual Princess 《小公主和矮爸爸》, children story series by Wu Meizhen 伍美珍, published by Egmont Books (UK), 2012, (ISBN 978-1405264501)
All Translations
The Paper Republic database exists for reference purposes only. We are not the publisher of these works, are not responsible for their contents, and cannot provide digital or paper copies.