Liu Yudong

刘玉栋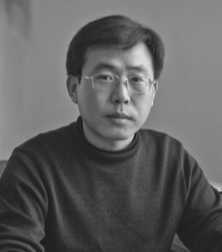 Since beginning to write in 1993, Liu Yudong has become a highly-prolific author of short stories and novellas, appearing in most of China's best-known literary journals. He is a two-time recipient of the Qilu Literary Prize, winner of the inaugural Bronze and Sunflower Children's Literature Prize, and has been awarded many other decorations and honors. His works have been translated into English, Japanese, and Korean.
Read Now: Around the Web
Original Works
The Paper Republic database exists for reference purposes only. We are not the publisher of these works, are not responsible for their contents, and cannot provide digital or paper copies.