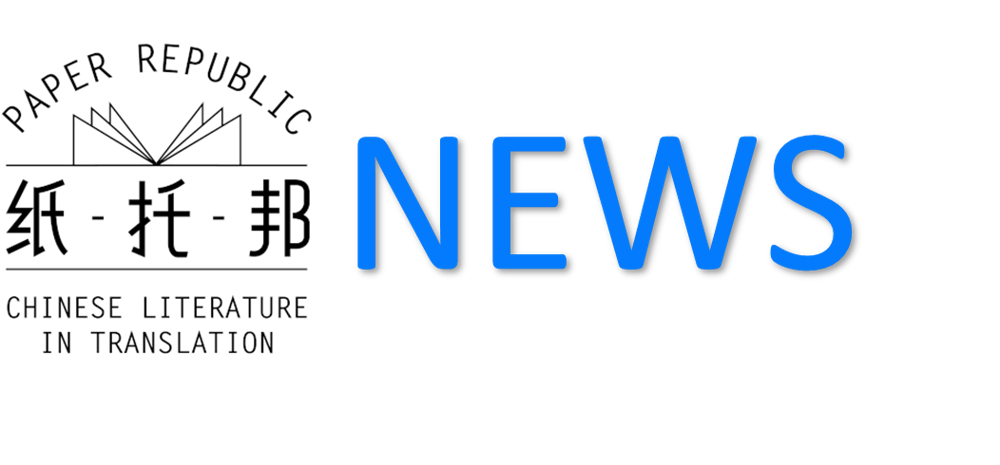 Hello one and all. The title is my favourite of the New Year's related wordplay I've seen so far -- a happy and fortune-filled one to you, by the way -- but if you've heard or come up with better, please share it in the comments below.
This month's feature is a conversation with Shiyan Xu, a professor of English at Nanjing Normal University and Deputy Editor-in-Chief for Chinese Arts and Letters, who late last year had a compilation of the Nobel-Prize-winning author Mo Yan's speeches and lectures published with Cambria Press. Shiyan edited the collection, which she worked on with a number of translators and experts. A few of the team had the pleasure of hearing Shiyan speak at the launch of Paper Republic's latest Reads series, Figures in a Landscape, a partnership with Perspectives in the Arts and Humanities Asia to present short stories from their double issue dedicated to Nanjing literature.
You can find our conversation here and buy the book here.
On to the news!
Extracts, stories and poems:
Events
News:
Reviews and releases:
Here's a mini review of The Wedding Party, by Liu Xinwu, tr. Jeremy Tiang, in the New Yorker
Do you know the story of how Chinese was standardized and ultimately computerized? Jing Tsu tells it in Kingdom of Characters: The Language Revolution That Made China
A review on I Name Him Me, poems by Ma Yan, tr. Stephen Nashef
Xuemo has an audiobook out of his selected stories, tr. Nicky Harman. Find a review at the The Leeds Centre for New Chinese Writing
The Millions pins Rouge Street by Shuang Xuetao, tr. Jeremy Tiang, as one of the most anticipated books of 2022
Got a favourite insect in Chinese lit? Insects in Chinese Literature: A Study and Anthology by Wilt L. Idema out now
A conversation with Ajia, children's book author, translator and much, much more
Chinese elemental philosophy through the lens of Zhou Daxin's The Sons of Red Lake
One Chinese work and one Chinese translator feature in Hopscotch Translation's one-year anniversary feature
A Conversation with author Sheng Keyi in the Los Angeles Review, with a review of Death Fugue, tr. Shelly Bryant
Four new titles announced by Sinoist Books
The Wedding Party by Liu Xinwu, tr. Jeremy Tiang recommended by the Straits Times
A review of Strange Bedfellows by Liu Zhenyun, tr. Sylvia Li-chun Lin and Howard Goldblatt
Set for release this June is Dung Kai-cheung's A Catalog of Such Stuff as Dreams Are Made on, "these vignettes record dreams of a bygone (yet never quite gone) Hong Kong with wistfulness and humor, translated by McDougall and Hansson with accuracy and elegance" (Lucas Klein)
Two translations by Jeremy Tiang on NYTimes' Globetrotting list of books
Media: