Susan Wilf
worldcat |
Won a 2005 PEN translation grant to translation Confessions.
From the PEN USA site:
Susan Wilf received her B.A. from the University of Pennsylvania and her Ph.D. from Harvard University. Her other translations include Chrysanthemums and Other Stories by Feng Jicai (San Diego: Harcourt Brace Jovanovich, 1985), Tibet in Agony by Jianglin Li (Harvard University Press, 2016) and Confessions by Kang Zhengguo (W.W. Norton & Co, 2007).
Read Now: Around the Web
Book Publications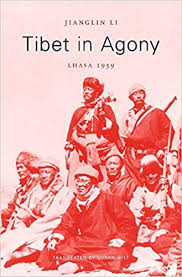 December 31, 2016
Original Works
All Translations
The Paper Republic database exists for reference purposes only. We are not the publisher of these works, are not responsible for their contents, and cannot provide digital or paper copies.