Ren Xiaowen

任晓雯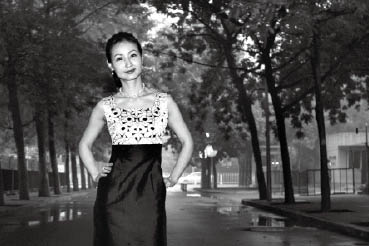 MCLC |
Ren Xiaowen was born in 1978, making her almost-but-not-quite a "post-80's generation" writer. She got her Master's Degree in Journalism from Fudan University in 2003, then jointly founded a tea distribution company two years later, which she has recently closed. She is the author of two novels, Them and On the Island, as well as Flying Carpet, a collection of short stories. Her unusual fictional style combines a deep knowledge of traditional Chinese literature, the incisiveness of an academically-trained mind, and a lyrical sense of style.
Photo by Matthew Niederhauser.
Original Works
The Paper Republic database exists for reference purposes only. We are not the publisher of these works, are not responsible for their contents, and cannot provide digital or paper copies.