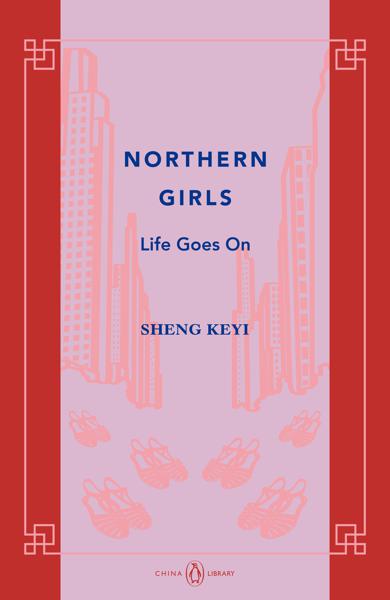 This week's Sunday Sentence can be found on the first page of 《北妹》 by Sheng Keyi 盛可以 (2004), translated by Shelly Bryant as Northern Girls (2012).
Please input your translation in the comments box at the bottom of the page.
The sentence to translate is:
一米五五的样子,短发、带卷、蛋脸偏圆,基本上是良家民女的模样,嫁个男人安分守己生儿育女的胚子。遗憾的是,钱小红的胸部太大,即便不是钱小红的本意,也被毫无余地地划出良民圈子,与寡妇的门前一样多了事。
Remember, you can post your translation anytime between now and next Sunday, so you have plenty of time to ponder and refine it.
Synopsis:
It is Qian Xiaohong's massive breasts that set her apart from other young women in her hometown, and eventually she is driven out, pushed to become one of the titular "northern girls"—the name given to the girls and women that showed up to work in the booming Pearl River Delta in the 1990s and 2000s—following her friend Li Sijiang to Shenzhen. The breasts become a metaphor for female sexuality and gendered oppression, allowing Xiaohong an easier ride than the chaste Li Sijiang, but eventually coming to weigh like an anchor around her neck.
Why this sentence:
This is not quite the first sentence of Northern Girls, but sits right below it. Sheng Keyi's first novel was a book that translators loved! Before Shelly Bryant's translation, I saw several attempts at translating samples. Sex and dirty words are among the hardest things to figure out in translation. In Chinese novels, euphemisms often stand in for more sensual description—but that can come off as unusual for Western readers. Does the translator err on the side of politeness, too? Should distinctly Chinese descriptions be left or should the translator try to find an English parallel?
Author Bio:
Sheng Keyi 盛可以 like the protagonist of her first novel moved to Shenzhen from her hometown in Hunan in the 1990s. Northern Girls, her first novel, made waves upon its publication in 2004. The novel is still beloved by readers, perhaps especially in the West (Shelly Bryant's 2012 translation was longlisted for the Man Asian Literary Prize), but it only hinted at the darker, more complicated work that Sheng Keyi produced over the following fifteen years. From her later work, the standout is Death Fugue 《死亡赋格》 (2013, with a translation by Shelly Bryant put out by Giromondo in 2014), a novel that begins with the inexplicable appearance of a tower of feces in the center of the capital and ends on a utopian commune.
Thanks to Dylan King for the suggestion and background.
Looking forward to your translations!