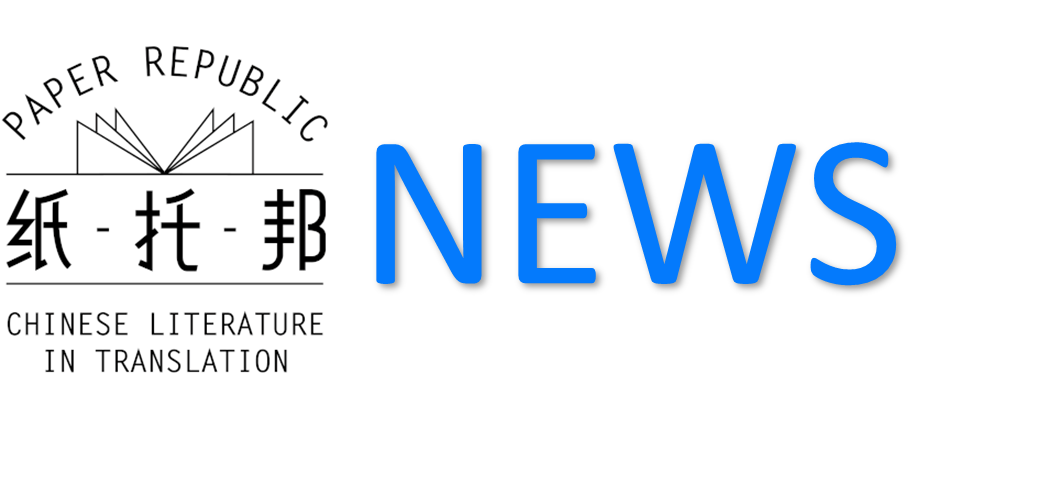 This is the first of a regular news post we're going to be running. For now it will take the form of a round-up of recent news links and upcoming events relevant to Chinese literature and its translation.
If there are specific kinds of links/news you would like to see in the future, mention it in the comments below. Also, if there's anything we've missed, post below too. Thanks!
News:
1. Top 10 Buzzwords on the Internet in China in 2020[in Chinese]
2. 2020 Special Book Award of China[in Chinese]
3. Douban Books Top Books of 2020[in Chinese]
4. New Can Xue book, Purple Perilla, out with isolarii subscription service + Scholastique Mukasonga's foreword
5. New Cao Wenxuan book, Dragonfly Eyes, tr. Helen Wang is out! (7 Jan 2021)
Events:
1. BCLT Summer School Applications open soon
2. Bristol Translates Applications open now
3. Online Independent Film Criticism Event, new series by Chinese Independent Film Archive
Extracts and stories:
1. Sanmao, Stories of the Sahara extract, tr. Mike Fu
2. Eight Chinese female poets translated to Spanish: Yi Lei 伊蕾, Ma Li 马莉, Wu Ang 巫昂, Liang Xiaoman 梁小曼, XI YE西叶, Li Cheng'en 李成恩, Li Suo 里所, Jike Bu 吉克 · 布, Yang Biwei 杨碧薇
Reviews and releases:
1. Li Juan, Winter Pasture, tr. Jack Hargreaves & Yan Yan Kirkus review
2. Li Juan, Winter Pasture, tr. Jack Hargreaves & Yan Yan Publishers Weekly review
2. Sanmao, Stories of the Sahara tr. Mike Fu LA China Channel review
3. YA and children's literature reviews
4. Bruce Humes on Yilin Press's new collection
Media:
1. Jia Pingwa event[in Chinese]
2. Latest TrChFic podcast episode
3. Review of Ai Weiwei doc "Cockroach"
4. Translation Database for all your translation needs!