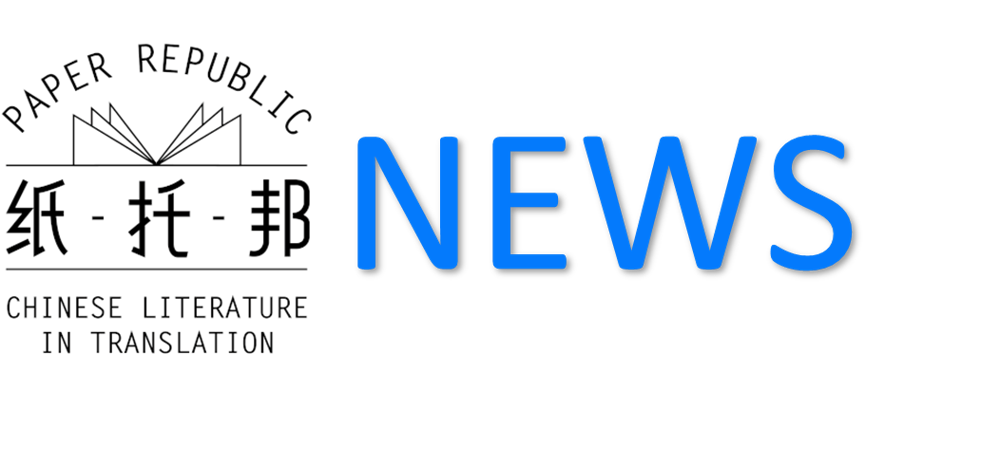 Hi all! I'm going to keep the intro short here for the purpose of expediency - I have deadlines - but fear not, the next issue will contain a big, nutritious portion of editorial.
Top of the agenda are imminent events which will be missed if not signed up for ASAP. First to note is this year's symposium by the Leeds Centre for New Chinese Writing (happening this weekend!), and second is translator Christina Ng's online seminar "Translating Multilingual Texts", which Catapult have kindly offered our readers a 20% discount for, code below. This doesn't mean the other events are not worth attending, far from it, but I'll let you peruse the offerings below at your leisure.
New and aspiring translators, please direct your attention to the news that applications for the 2022 ALTA Emerging Translator Mentorship Program are open! I am now at the tail end of a mentorship with Jeremy Tiang and it has been, and I say this sincerely, a life-changing program. Get applying!
Beyond that there are shining reviews of new and upcoming books (and a not-so-shining review of Jia Zhangke's latest documentary), a story from the NEW PATHLIGHT ISSUE, extracts from Chen Qiufan's forthcoming book and from Chan Yu-Ko's Whisper, and a whole host of interviews with HK & Taiwan authors and translators. And, naturally, so much more... it's an exciting world out there isn't it!
Remember that you can sign up for the email version of this newsletter here and receive it straight into your inbox as soon as it comes out.
Extracts, stories and poems:
- Read an extract from Shen Yang's new book More Than One Child, tr. Nicky Harman
- Read the story "Graduation Trip" by Zhou Jianing, taken from the first international issue of Pathlight Magazine. The translator Tse Hao Guang talks about how he came to meet the author and work on her piece here
- Wonder at a four-part palindromic poem written and translated from the Chinese by Yu Müller
- Listen to translator James Trapp read from his translation of Su Tong's Shadow of the Hunter
- Read the most recent issue of Chinese Literature Today, which features Yan Lianke, Zhu Wenying, Mai Mang and Yam Gong
- Read an extract of Chang Yu-Ko's Whisper, tr. Roddy Flagg, out now!
- Read an extract from Chen Qiufan's collaboration with Kai-Fu Lee titled AI 2041: Ten Visions For Our Future, tr. Emily Jin
Events
- Watch TWO events with Yan Geling at the upcoming Singapore Writers Festival 2021. On Monday 8 Nov, poet Amang and writer and translator Jeremy Tiang will talk with her about Translating Culture in Text, and on Saturday 13 Nov, there is a chance to meet the author online
- Watch recordings of two International Translation Day events: Translation as Collaboration, a conversation between Nicky Harman and Jun Liu as they co-translate Jia Pingwa's Sojourn Teahouse, & Is There Anything Untranslatable?, featuring translators Christopher Payne, Adriana Hunter, Annie Rutherford, Christopher Payne and Sophie Hughes
- Sign up for Christina Ng's online translation seminar, "Translating Multilingual Texts", at a 20% discount! Use the code NgPaper20
- Watch Cixin Liu with Michael Berry on The Wandering Earth, Oct 28
- This year's symposium by the Leeds Centre for New Chinese Writing is "Reading Taiwan: Contemporary Literature and Film in a Global Context", with some events accessible online. This weekend! Oct 22-23
- Watch "Building Other Bodies: A Conversation About Speculative Fiction In Translation" with Chi Ta-wei, Ari Larissa Heinrich and more...
News:
- Pathlight Magazine launches its first international issue, "Sense of Place"! Available for purchase in print or ebook form now
- Ge Fei's Peach Blossom Paradise, tr. Canaan Morse, is now on the shortlist for the National Book Award for Translated Literature. Here we go!
- Applications are open for the 2022 ALTA Emerging Translator Mentorship Program, with mentorships for Singaporean (x2) and Taiwanese lit, and two non-language-specific mentorships
- Confessions of a Jade Lord, written by Xinjiang-based Uyghur author Alet Asem and co-translated by Bruce Humes and Jun Liu, is required reading for the "Two Turkistans" module at Georgetown University Qatar
- Amazon Crossing will publish Han Song's "Hospital Trilogy", Hospital, Exorcism, Dead Souls, translated by Michael Berry, in 2023. More on this later!
- Taiwanese writer Chi Ta-wei surprised by success of his newly translated work, Membranes, tr. Ari Larissa Heinrich
Reviews and releases:
- Read a review of Whisper by Chang Yu-Ko, tr. Roddy Flagg, on the Asian Review of Books. The book is out now and available here!
- Gape in awe at the contents of The Way Spring Arrives with stories from Xiu Xinyu, Xia Jia, Shen Dacheng and many more, plus essays from the contributors!
- Read Michel Hockx's review of Chinese Poetry and Translation: Rights and Wrongs, edited by Maghiel van Crevel and Lucas Klein
- Read a starred review of Sinopticon: A Celebration of Chinese Science Fiction ed. Xueting Christine Ni
- Cambria Press list 12 Acclaimed Books on Taiwan Literature and Film
- Read Liu Qing of Sixth Tone on Jia Zhangke's new documentary, Swimming Out Till the Sea Turns Blue - "The director's latest documentary suffers from a fixation on the self-mythologizing of ordinary men"
- Read a starred review of The Wedding Party by Liu Xinwu, tr. Jeremy Tiang
- Read an interview with The Membranes author Chi Ta-wei on The Paris Review - "I wanted to portray an alternative world where both queer people and Taiwan could be left alone—left alone by the heterosexist world and by the shadow cast by China. To be left alone is my strategy to survive"
Media:
- Watch Gigi Chang and Shelly Bryant at this year's Singapore Translation Symposium talk about the process of translating Jin Yong's works. Links to watch the rest of the symposium's events can also be found on the same page
- Translators Jennifer Croft, Anton Hur and Arunava Sinha talk about how to become a literary translator and, in part two of the interview, what makes a good translation, the tricky business of royalties and the book cover credit, and the business itself of translation
- Read Lawrence Venuti on "How to Read a Translation": "The first rule of reading translations: Don't just read for meaning, but for language too; appreciate the formal features of the translation"
- And for the double whammy read Joshua Sperling on "How to Read like a Translator"
- Listen to translator and academic Michelle Deeter in conversation with Angus of The Translated Chinese Fiction Podcast about Chan Ho-kei's Second Sister (tr. Jeremy Tiang)
- The Sydney Morning Herald adds its voice to the call for more visible credit for translators
- Watch interviews with Dung Kai-cheung, Eva Wong Yi, Dorothy Tse, Louise Law, Chris Song, Eva Hung, Sherlon Ip, Jane Lai & Yau Wai-ping and more HK authors & translators (in English or in Cantonese w/ Eng subs) on the HK Baptist U website
- Read Wang Xiaosong on artist "Xu Bing's Artistic Design of Language"