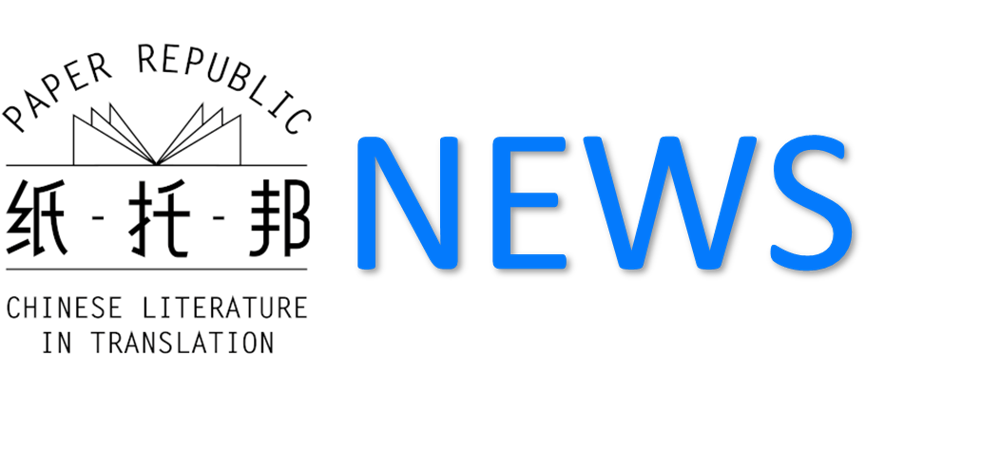 I mean, the title this week says it all - we've a busy fortnight ahead in Chinese lit related excitement, and I'm running out of title ideas (that started to happen a few newsletters ago to be honest, but my imagination continues to fail me - I blame lockdown...). Beyond that, there are new books (coming) out from Sinoist, Astra House, HarperVia and Columbia University Press, as well as the lit translation model contract from the Authors Guild! A life-changer as far as I'm concerned!
News:
1. Paper Republic's Call for New Management Team Members
2. Dystopian novels '1984' and 'Animal Farm' among Hong Kong's most borrowed library books in 2020
3. Literary Translation Model Contract from The Authors Guild
4. Chinese Don Quixote is translated into Spanish after 100 years
Events:
1. Exploring Chinese Science Fiction Multi-dimensionally: Fiction, Translation, Fandom, Industry, and More -- this is the Youtube video for anyone who missed it!
2. "Reading as Surveillance Work: Yu Jian's File Zero", Nick Admussen Lecture, May 18
3. "Jia Pingwa: Master Storyteller of rural China" -- the Youtube link for anyone who missed the launch event for Jia Pingwa's novel The Mountain Whisperer (《人生》) (Bilibili link)
4. London Chinese Science Fiction Group, My Country Does Not Dream, Han Song, tr. Nathaniel Isaacson -- video call with the author on May 2
5. Women in Chinese Science Fiction, w/Xia Jia and Regina Kanyu Wang, April 29
6. BCLT Book Launch Symposium - Translating Trans Identity: (Re)Writing Undecidable Texts and Bodies
7. China: A century of silencing dissent -- Ma Jian reading of China Dream
8. Translating Walis Nokan: Intertextuality, Hybridity, and Minimalism in Contemporary Flash Fiction from Taiwan, Coraline Jortay, May 3
9. Hong Kong Popular Culture—Imagining a Research Field, May 1-2
Extracts, stories and poems:
1. "Twelve Moments in Spring: Tree Without a Name", Du Ya, tr. Anni Liu
2. "How I survived", Anar Sabit, tr. Guldana Salimjan
3. Field I | Field II, Du Ya, tr. Anni Liu
4. Sissy Zhong by Yan Ge republished in La Piccioletta Barca, Paraphrasis, Fiction And Poetry Section
Reviews and releases:
1. Lo Yi-Chin's Faraway, tr. Jeremy Tiang -- "a powerful meditation on the nature of family and the many ways blood can both unite and divide us"
2. Shen Fuyu's The Artisans, tr. Jeremy Tiang -- "a rollicking deep dive into working life in a small village in rural China, tracing the last 100 years of history"
3. SCMP on Winter Pasture, Li Juan, tr. Jack Hargreaves & Yan Yan -- a poignant portrait of a dying lifestyle
4. A Hybrid Voice - A Lover's Discourse, Xiaoluo Guo, a Review in Commonweal
5. Asian Review of Books on The Secret Talker by Yan Geling, tr. Jeremy Tiang
5. Asian Review of Books on Winter Pasture, Li Juan, tr. Jack Hargreaves & Yan Yan -- "Li Juan is a keen and empathetic observer, with a great love of the land, its people and animals."
6. Publishers Weekly on Vessel: A Memoir, Cai Chongda, tr. Dylan Levi King -- "shines with the bright talent of an excellent storyteller"
7. !!Starred Review!! Publishers Weekly on The Secret Talker, Geling Yan, tr. Jeremy Tiang -- "Yan's pacing is impeccable as she delicately but inexorably builds toward a thought-provoking finale"
Media:
1. Cyborg Ghosts, Space Dragon Boats, and the Deep Roots of Chinese Sci-Fi, by Xueting Christine Ni
2. Bei Lynn reading from Bibbit Jumps