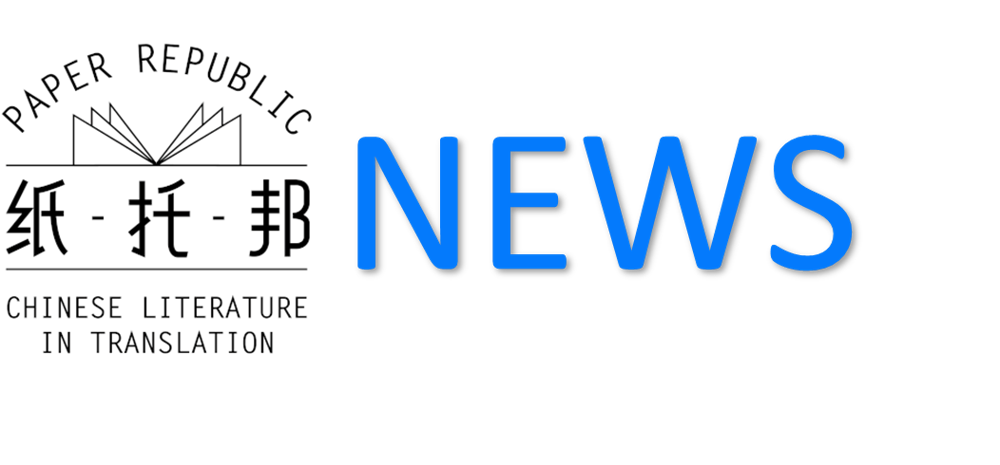 First port of call this instalment is the Translators Association's acknowledgement that racial inequality is systemically embedded within the literary translation industry. It is a rallying cry for everyone at every level, in every role, to make change.
Then there are two very exciting sci-fi events that you should be signing up for (and I would be too if they weren't in the States), plus writing from Malaysian author Ho Fok Song and Tibetan writer Tsering Norbu, translated by Natascha Bruce and Riga Shakya, respectively.
Followed by the now-to-be-expected mainstay: more reviews for Strange Beasts of China and The Membranes. Plus the announcement of two new books coming soon. See below to find out which!
See you in two weeks! 88
News:
1. Translators Association and the Society of Authors call for racial equality in literary translation -- here is a look at the various factors that sparked the call
2. Raised by Wolves: Poems and Conversations by Amang, tr. Steve Bradbury, wins the PEN Award for Poetry in Translation -- Congratulations!
Events:
1. The Membranes and Queer Literature in Taiwan Featuring Chi Ta-wei and Ari Larissa Heinrich, May 6
2. Sci-fi China: Avatars, Aliens, Anthropos, Apr 22 -- a bilingual online workshop with Han Song, Egoyan Zheng, Regina Kanyu Wang, and Chen Qiufan
3. 18th Annual Conference of European Association of Taiwan Studies, 15-17 April
Extracts and stories:
1. On Mahua Literature by Ho Sok Fong, tr. Natascha Bruce -- "When writing does not come to the defence of grammar, when fiction is infused with colloquialisms, it produces a feeling at once familiar and oddly new. It might read as rough, clumsy, even vernacular, but then again it might feel smooth, elegant, intensely vital."
2. The Killer 撞死了一只羊 by Tsering Norbu, tr. Riga Shakya, on Two Lines
3. (Un)Locked: Memories of Wuhan, Scale Journal, 2021 -- a collection of essays, poetry, fiction, photography, and drawings about life in Wuhan before and during the early days of the Covid19 pandemic, available to download for FREE
Reviews and releases:
1. Review of Yan Ge's Strange Beasts of China, tr. Jeremy Tiang
2. Starred Review of Sinopticon: A Celebration of Chinese Science Fiction, ed. and tr. Xueting Christine Ni
3. Words as Grain: New and Selected Poems by Duo Duo, tr. Lucas Klein -- "Responding to the Chinese political landscape with his investigations into language and an idiosyncratic take on the Zen Buddhist tradition, Duo Duo writes poetry for poets."
4. Review of The Membranes by Chi Ta-wei, tr. Ari Larissa Heinrich -- "a future in which intimacy, experiences, and identity are fluid"
5. Wang Yin's Ghosts City Sea, tr. Andrea Lingenfelter, coming out with Seaweed Salad Editions in June -- read the poem, "Flying Towards a Country of Rain", from the same pair here
Media:
1. Hongling Zhang on Wang Xiaobo -- "The yin and yang worlds of a Chinese literary outlier"
2. Translation and the Virus: Covid-19 Cyber Politics, and Fang Fang's Wuhan Diary Michael Berry -- recordings of the other Boston University Lecture Series in Literary Translation also available [here] (https://www.bu.edu/geddes/events/translation/seminar2021/)
3. An interview from "Learning What Can't Be Taught" -- reflections on changes in art education in China from the 1950s to the 2000s
4. "Ways of Seeing and Being Seen" by Bonnie Chau, on Epiphany -- "What happens if the original author was writing for one audience and the translator is translating for another? What are we to do? Can we handle it? I think we have to. It is not really possible for the original author and the translator to be creating a text for the same reader"
5. Experts Debate the State of Chinese Cinema Ahead of the Oscars -- Chen Qiufan, Samantha Culp, and Michael Berry unpack China's relationship to the global box office