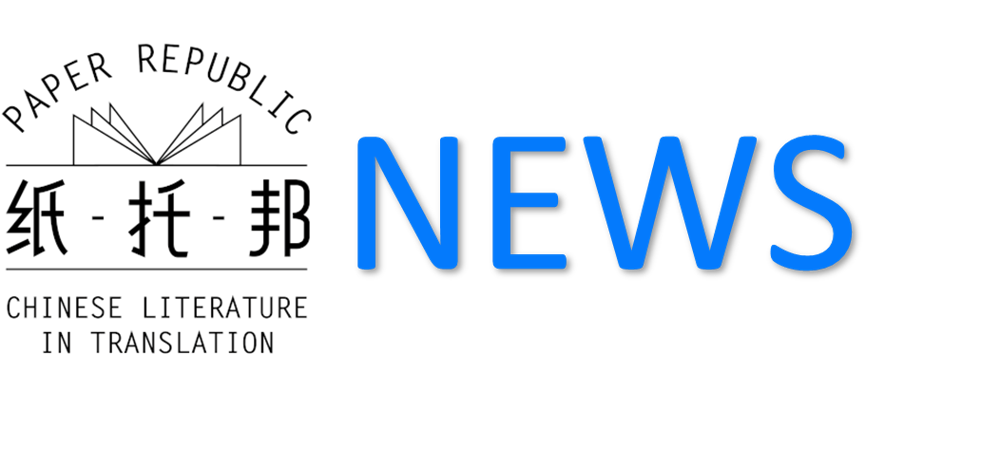 I don't know if the amount of news is increasing each week or if we're just getting better at finding it! Feast your eyes on this delectable selection of all things Chinese lit in translation.
Some of you have asked us if you'll be able to sign up to receive the newsletter by email. We definitely plan to start sending out a regular newsletter, but when is yet undecided. So for the time being, return here every two weeks as you have been for your Chinese lit fix.
News:
1. Natascha Bruce's translation of Dorothy Tse's Owlish and the Music-Box Ballerina, which has been awarded a PEN/Heim Translation Fund Grant, will be published by Graywolf Press (USA) and Fitzcarraldo Eds (UK) and will come out in Spring 2023
2. 7th Bai Meigui Translation Competition is now open! -- translate an extract of Yang Shuangzi's 楊双子 work
3. Asymptote Journal no longer considering work by Singaporean authors or translators
Events:
1. Chinese track at BCLT Summer School free for all successful applicants -- workshops with Jeremy Tiang and Ta-wei Chi kindly supported by the Cultural Division of Taipei Representative Office in the UK and the National Museum of Taiwan Literature
2. Why Fiction Matters in Contemporary China Book Launch -- the author, David Der-wei Wang, and Carlos Rojas in conversation
Extracts and stories:
1. "Notes on Craft", by Natascha Bruce -- "The first time I read the story I did not understand it on a rational level, but I felt it. I felt as if there was a glass brimming with water balanced precariously on my diaphragm."
2. Two new translations by Lucas Klein: Bian Zhilin and Xi Chuan
3. A Zine For Collective Care -- Chinese and Southeast Asian Creative Responses to Covid-19, Racism and Xenophobia
4. Egoyan Zheng - Centre for New Chinese Writing's Author of the Month -- Ground Zero 零地點 tr. Darryl Sterk
5. Two Poems by Yang Xiaobin, tr. Canaan Morse
6. Extract of Winter Pasture, Li Juan, tr. Jack Hargreaves & Yan Yan -- "From the moment I released my second book, my mother started bragging to the whole village that I was an "author." But our neighbors only ever saw me, day after day, muck-faced and mussy-haired, chasing after ducks from one end of the village to the other." With a reading of the same extract on Translators Aloud
7. Extract of Winter Pasture, Li Juan, tr. Jack Hargreaves & Yan Yan -- "Why would anyone undertake such an enormous effort to fence in empty land in a desolate, rocky desert?"
Reviews and releases:
1. Slate reviews Winter Pasture, Li Juan, tr. Jack Hargreaves & Yan Yan -- "an unlikely but inspiring getaway read for the late pandemic"
2. Asian Review of Books on The Drunkard, Liu Yichang, tr. Charlotte Chun-lam Yiu -- "measured, uninhibited and very good"
3. World of Chinese on Strange Beasts of China, Yan Ge, tr. Jeremy Tiang -- "that cynicism and bravery makes for an engrossing narrative, where danger is ever-present as the narrator's journey into the beasts' cultures becomes a murky tale of betrayal"
4. Asian Review of Books on Exile or Pursuit, Chia Joo Ming, tr. Sim Wai Chew -- "Bildungsroman of a Singaporean ordinary Joe"
5. PLANET CITY: Liam Young -- contains new stories by Chen Qiufan and Xia Jia
6. Asian Review of Books on Monkey King: Journey to the West, Wu Cheng'en, tr. Julia Lovell
7. Asian Review of Books on Purple Perilla, Can Xue, tr. Karen Gernant and Chen Zeping
8. 1st Reading on Strange Beasts of China, Yan Ge, tr. Jeremy Tiang
9. Song of Everlasting Sorrow, Wang Anyi
Media:
1. Video about Scar Literature, by Sabina Knight -- the story of "Scar Literature," a gut-wrenching literary movement that bravely confronted the wounds of China's Cultural Revolution
2. A Conversation between poet Shu Ting and Allen Ginsberg
3. Reading "The Story of the Stone" with Pai Hsien-Yung 白先勇 and Susan Chan Egan 陳毓賢, hosted by Michael Berry
4. "Literary Translation: A Guide for the Perplexed, Curious and Uninitiated", Dr Chantal Wright