So we're about halfway through our program of literary events surrounding the 2016 Beijing International Book Fair, which so far has been great fun. Last year, the first year Paper Republic did these "Literary Salons", we were too exhausted to post about this at all, let alone halfway through the program, so I suppose this is progress! To me, it's clear what "progress" consists of: more hands on deck. Last year it was just Dongmei and me; this year we've added Min Jie as our third PR employee, and have a team of three awesome interns, Lirong, Yutong, and Mingjun. The whole thing is much more under control, and it's possible to actually enjoy ourselves!
I'll post a few pictures below, but first a few memorable moments:
Putting Alejandro Zambra, the Chilean cultural attaché, and the Chilean ambassador on a stage which, several weeks after we booked it, was turned into part of the children's book zone. The three of them discussed Chilean history and literature against a Finding Nemo backdrop, while the audience sat on colorful little squishy Tic-Tac stools. Zambra is a good sport.
A cocktail party at the Beijing Bookworm. The Bookworm of course runs their international literary festival every March, a much larger and more long-running event than what we're doing here. But the two things are complimentary in spirit, and I'm really glad we were able to work together for the fun part of this week.
Acting as impromptu bodyguard for Nobel laureate Svetlana Alexievich yesterday. Most audience members at the fairground were well-behaved, but a handful had obviously come because – hell or high water – they were going to get a Nobel laureate's signature, even if they had to tackle her. I wasn't expecting tussling to be a part of our literary festival, but hey, it was exciting.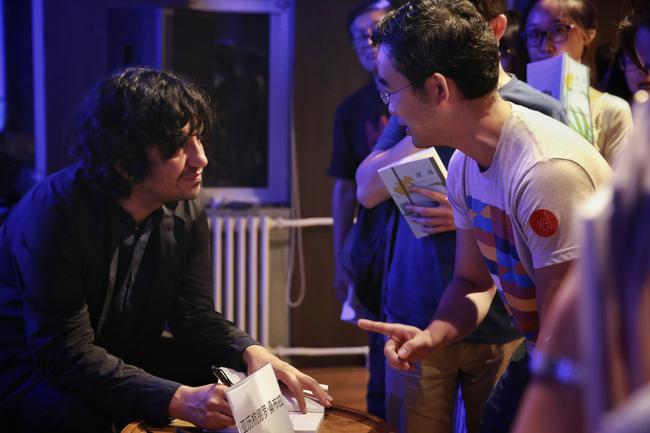 Alejandro Zambra signing books.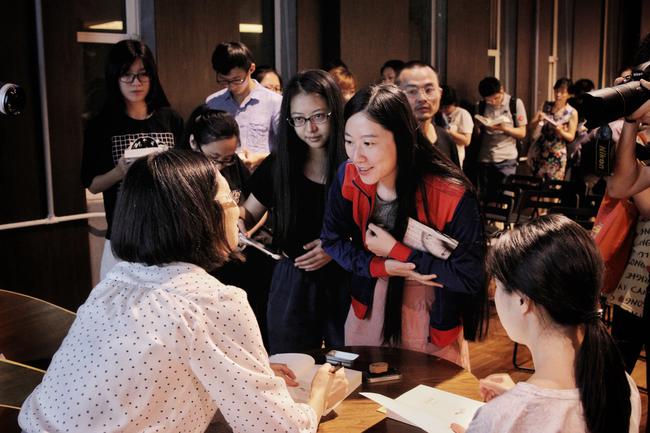 Shinobu Yoshii signing books.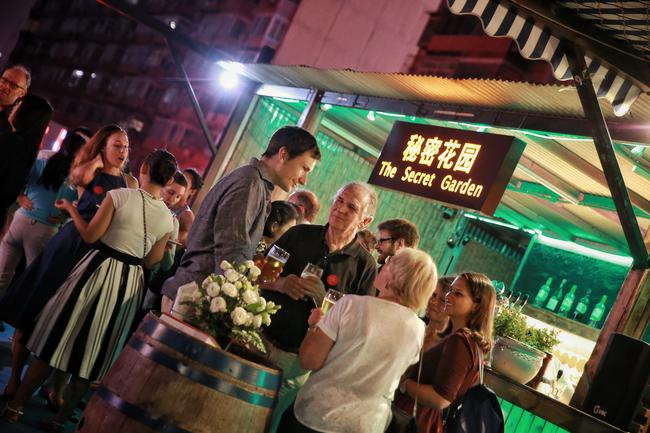 The Bookworm party.