The third annual Beijing International Literary Festival ended about ten days ago; among a pretty outstanding roster of international authors were eight Chinese writers, photographs of whose events the Beijing Bookworm has kindly provided. Podcasts were made from some of the events as well, we've linked where appropriate.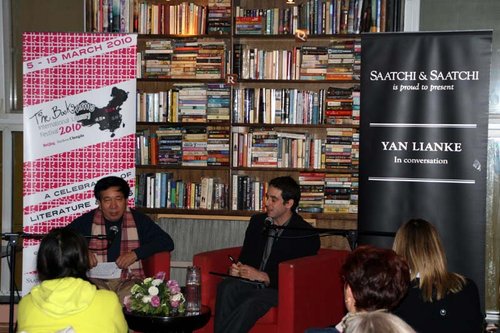 Yan Lianke, Jonathan Rechtman translating (and blogging!).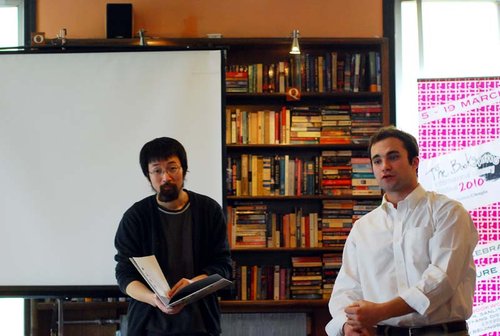 Children's author Xiong Liang, interpreted by Canaan Morse, hear the podcast here.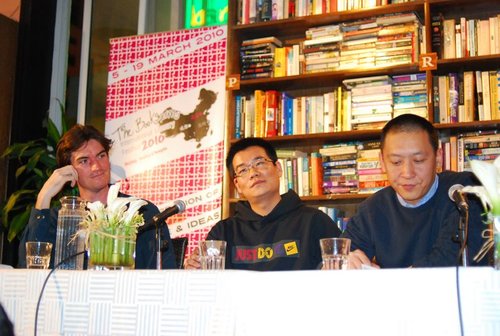 Xu Zechen and Miao Wei, in discussion on the topic of Chinese urban fiction, interpreted by Eric Abrahamsen and Jonathan Rechtman, who was cruelly excised from this photograph.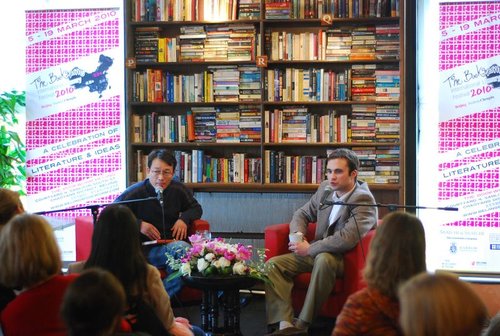 Li Er being ventriloquized by Canaan Morse, with an excerpt read by Cindy Carter, podcast here.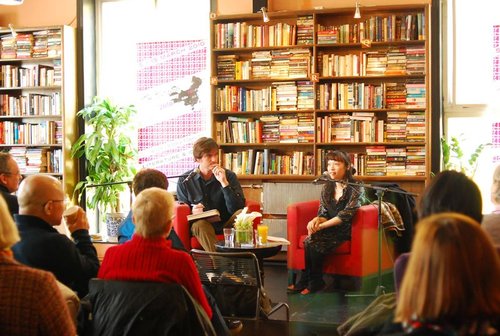 Hong Ying spoke about her memoirs and novels, interpreted by Eric Abrahamsen.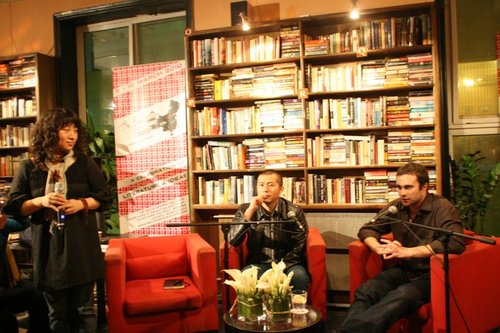 Bi Feiyu on how he became known as a "writer of the female psyche", speaking with the assistance of Canaan Morse.
There's also a podcast of Murong Xuecun speaking with Harvey Thomlinson about Leave Me Alone, though we don't have any photos of that…