Poets! Yes, you. Beijing Cream and Pathlight: New Chinese Writing are excited to present Poetry Night in Beijing at the Bookworm Literary Festival on Sunday, March 16, a curated community event to promote English-language POETRY in this wonderful city of ours. We need your help.
We are seeking four poets enthusiastic about reading their work for a keen audience of peers and poetry lovers. There are no limits on theme, subject, or style, as long as the pieces are original and in English. Poems written with a strong voice that plumb the depths of honesty and emotion while remaining intellectually compelling will be favored.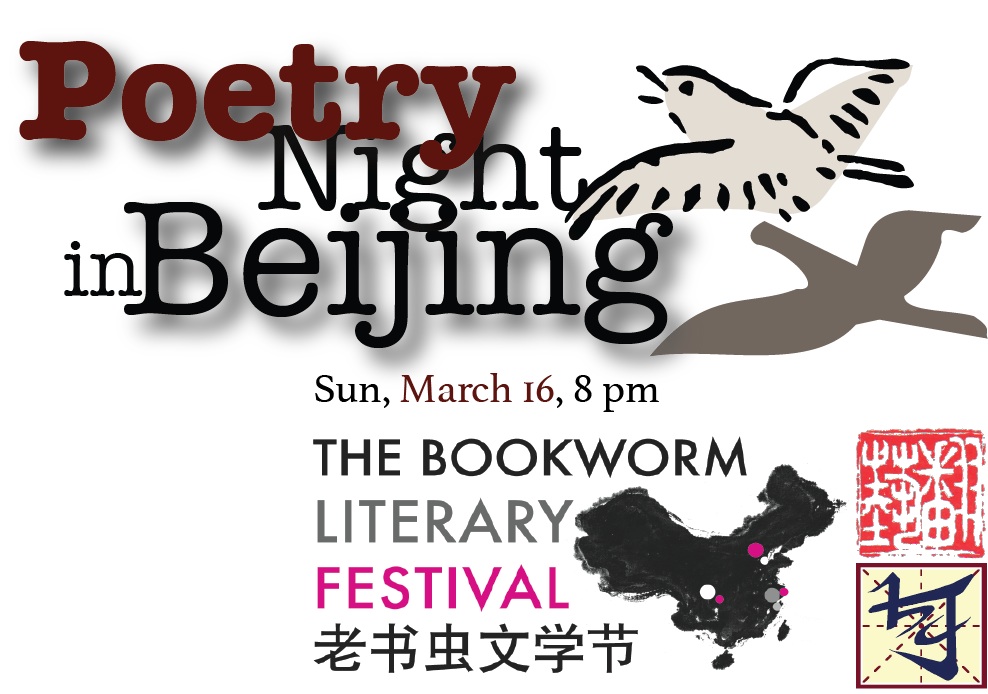 Those interested should send three to six poems of reasonable length to poetry@beijingcream.com. Previously unpublished work is preferable, though there is some leeway; please let us know if your submission appears elsewhere, including blogs. The soft deadline is Saturday, March 1.
All submissions will be anonymously read by Canaan Morse, poetry editor of Pathlight: New Chinese Writing; Helen Wing, Artist-in-Residence at the Harrow International School Beijing and author of the poetry collection Archangel; and Eleanor Goodman, Fulbright fellow, Harvard Fairbank fellow, published poet and translator. We will make an effort to contact all who email, but forgive us for being unable to provide editorial feedback on all work.
Again, those chosen will be asked to be physically present at the Bookworm on Sunday, March 16 for Poetry Night in Beijing, part of the Bookworm Literary Festival.