Zhai Yongming

翟永明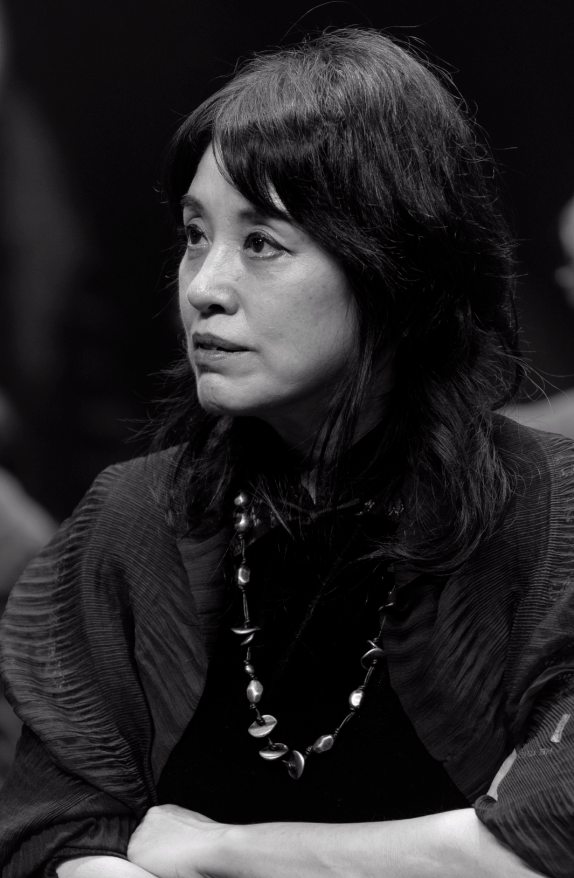 MCLC |
Born in Chengdu, Sichuan province, and a graduate of its University of Electronic Science and Technology, Zhai Yongming still lives and writes there. Her first poetry collection, Women, was published in 1986.
Zhai Yongming has been vocal on the position of women in the literary world. An interview with Beijing News 北京报, appeared in April 2020 here, in Chinese: 专访|诗人翟永明:女性地位,并没有因消费力增强而改变
She has published seven more collections of her poetry and six of essays and articles. Her work has been translated into English, French, Dutch, Italian, and German: these include the German Das Kaffeehauslied, the French La conscience de la mort and the English Changing Rooms.
In Ancient Times, In Springtime, Letters from a Past Dynasty, The Submarine's Lament, tr. Andrea Lingenfelter; The Chrysanthemum Lantern is Floating Over, tr. Jami Proctor-Xu Pathlight: New Chinese Writing 1 (2012)
Read Now: On Paper Republic
Original Works
The Paper Republic database exists for reference purposes only. We are not the publisher of these works, are not responsible for their contents, and cannot provide digital or paper copies.