Lucy Johnston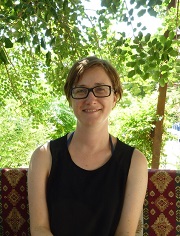 Based in Paris, Lucy Johnston was born in the UK and graduated from the University of Sheffield with a BA in Chinese Studies. Lucy worked in Beijing for five years, before moving to France and developing her French language skills.
She now works on a variety of translation projects, including dictionaries, arts and cultural projects, literary and commercial texts.
Lucy Johnston translated for READ PAPER REPUBLIC, week 2, 25 June 2015.
Original Works
Translations