Lucy Johnston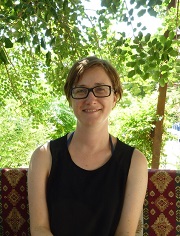 Based in Paris, Lucy Johnston was born in the UK and graduated from the University of Sheffield with a BA in Chinese Studies. Lucy worked in Beijing for five years, before moving to France and developing her French language skills.
She now works on a variety of translation projects, including dictionaries, arts and cultural projects, literary and commercial texts.
Lucy Johnston translated for READ PAPER REPUBLIC, week 2, 25 June 2015.
Read Now: On Paper Republic
Read Now: Around the Web
Original Works
All Translations
The Paper Republic database exists for reference purposes only. We are not the publisher of these works, are not responsible for their contents, and cannot provide digital or paper copies.