Liao Yiwu

廖亦武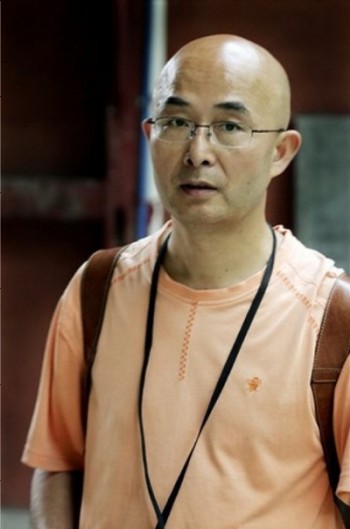 Liao Yiwu, born in 1958 in Sichuan Province, is a well-known mainland Chinese author, reporter, musician, poet and human rights advocate. He has published four books, including The Corpse Walker, a collection of 27 interviews with Chinese living on the bottom rungs of society. In 2003, he received a Human Rights Watch Hellman-Hammett Grant, and in 2007, a Freedom to Write Award from the Independent Chinese PEN Center. [Full Wikipedia entry].
Liao Yiwu (廖亦武) (born 1958 in Sichuan) is a Chinese author, reporter, musician, and poet. He is a critic of China's Communist regime, for which he has been imprisoned. His books were published in Taiwan and Hong Kong but are banned in mainland China. He fled China in 2010 and lives in Germany. His work in English includes The Corpse Walker–Real Life Stories: China from the Bottom Up and God Is Red: The Secret Story of How Christianity Survived and Flourished in Communist China, both translated by Wenguang Huang. He received the Ryszard Kapuściński Prize, the Hellman Hammett Grant, and the Peace Prize of the German Book Trade. (source: Words Without Borders)
Read Now: Around the Web
Original Works
The Paper Republic database exists for reference purposes only. We are not the publisher of these works, are not responsible for their contents, and cannot provide digital or paper copies.