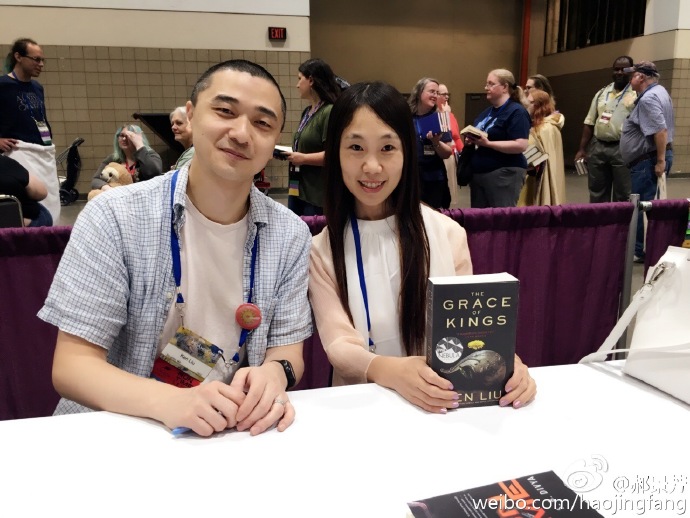 Translator Ken Liu and author 郝景芳 Hao Jingfang – image from Hao Jingfang's Weibo.
At Uncanny Magazine:
"Folding Beijing", the story that won the award (beating out Stephen King in the process...)
An interview with Hao Jingfang.
"I Want to Write a History of Inequality" – a guest post by Hao Jingfang (written after being shortlisted for the Hugo).
All three of the above were translated by Ken Liu, whose forthcoming collection, Invisible Planets, which will also feature the story.
On Youtube:
A video of the moment the award was announced, plus the acceptance speeches of Hao Jingfang (in which she expresses her disappointment that she won't be able to attend George R. R. Martin's Hugo Losers party) and Ken Liu.
On The Economist:
Keeping Up With the Wangs: an analysis of the inequality Hao Jingfang explores in her story (published after it appeared on the Hugo shortlist).