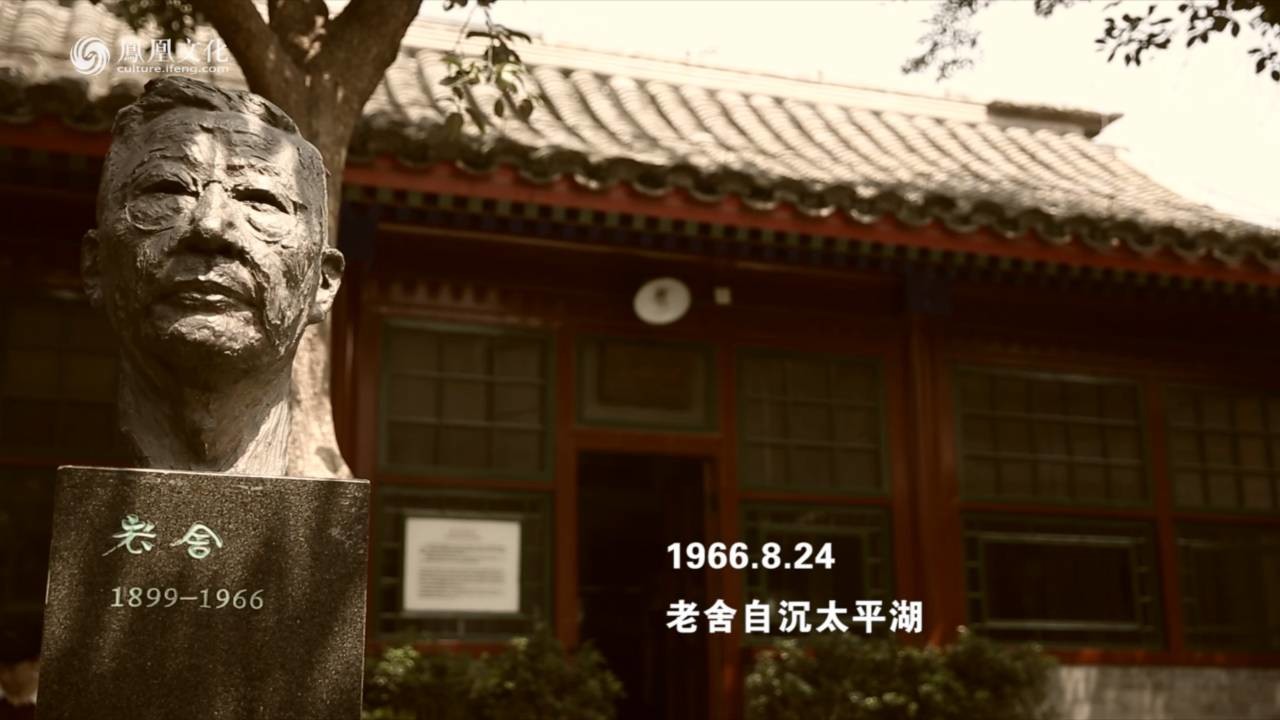 Image from 凤凰文化.
This week marks fifty years since 老舍 Lao She committed suicide by throwing himself into Taiping lake after he was attacked by Red Guards. 凤凰文化 (the Culture branch of Phoenix New Media) has put together a retrospective featuring video interviews with figures such as 葛献挺 Ge Xianting, another member of the Beijing Literary Federation who was present that day, and assorted opinion pieces:
Fifty years on, the people personally involved in that famous "Red August" are now aging or have passed away. If the truth exists only in their memories, then that generation's departure signifies the loss of a piece of history. Lao She's death becomes a diluted legend.
In 1984, Orwell wrote: "He who controls the past, controls the future." If it is not too late, we hope to look back on history, and reawaken memories. On the August 23rd of fifty years ago, what violence and humiliation was Lao She subjected to, to make him step into the icy lake in the midnight hours of the 24th?
The longest piece is a 7,000 character essay by 傅光明 Fu Guangming, in which he expostulates on how John Miles Foley's ideas on oral histories apply to his own investigation into Lao She's death:
What time did Lao She arrive at the Literary Federation that day? Answers differ. Did his driver come to pick him up, or did he take the bus? Accounts vary. Was he wearing a white shirt, a blue shirt, or a suit? Answers differ. Did Lao She fail to return home in the middle of the day because of a drivers' strike, or for some other reason? Everyone has his or her own version […] Who at the Literary Federation made the call to the Red Guards that day? This remains an unsolved mystery.
Tony Blishen's translation of the Lao She story "Mr Jodphurs" was the 28th story in season 1 of the Read Paper Republic project.
Ian Johnson's introduction to Lao She's sci-fi fable Cat Country (adapted in the NYRB) also describes Lao She's death. Jeffrey Wasserstrom mentions Cat Country in "Dystopian fictions in the time of Trump", a recent TLS blog post.