Uyghur author Alat Asem: "Writer of the Month" at Leeds Centre for New Chinese Writing
https://writingchinese.leeds.ac.uk/book-club/january-2019-alat-asem-%e9%98%bf%e6%8b%89%e6%8f%90%c2%b7%e9%98%bf%e6%96%af%e6%9c%a8/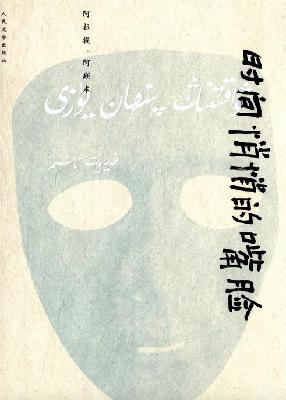 Sidik Golden MobOff had turned his cell phone off again, so he was the only no-show for our evening tipple. The latter part of his double-barreled nickname, "MobOff," was another tag pinned on him by his mates.
After he retired, his routine was to power off after an hour or so in the morning, and keep it off during the afternoon to avoid indulging with his meat-and-liquor sidekicks. This was in deference to Big Sister Roxian, his granny of a wife devoid of feminine appeal, who watched over him like a hawk. She's ancient and her mouth is capable of the most vulgar invective, so it was no easy feat to catch a glimpse of our old brother's crafty countenance.
If you went to his place to ask him out, from behind the slightly ajar door the crossgrained, eyebrowless mug of his deranged old lady appeared, her wild feline eyes glaring at you:
"I'm on the lookout, but I haven't seen him either!" was her time-honored response.
Big Sister Roxian looks no different than the victim of a kidney heist—vindictive, as if today were the end of the world. She's revolting.