Turkey's Daily Sabah Reviews Uighur Tale, "Confessions of a Jade Lord"
https://www.dailysabah.com/books/2019/01/05/a-gem-of-uighur-literature-alat-asems-confessions-of-a-jade-lord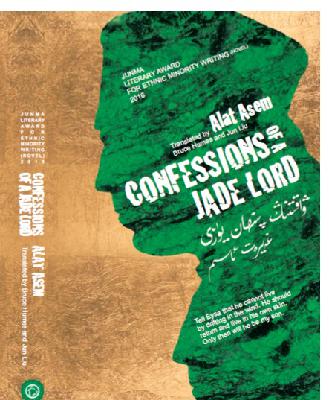 Alat Asem begins his narrative with the backstory to the name of the protagonist, an anti-hero ripe for moral transformation named Eysa ASAP who exemplifies the hardened, survivor's will of a Uighur man out to better himself, but who in the process only hurts those closest to him.
"ASAP" originates from his ability to attract women with stunning immediacy. It is his weakness for compulsive action that sends him spiraling into the pulpy yarn of "Confessions," rich with the special qualities of Uighur literary wit arguably best interpreted in four sequences, as subtle plays on the pseudo-religious themes: death, resurrection, repentance, redemption.