The Stephen Spender Prize 2021
https://www.stephen-spender.org/stephen-spender-prize/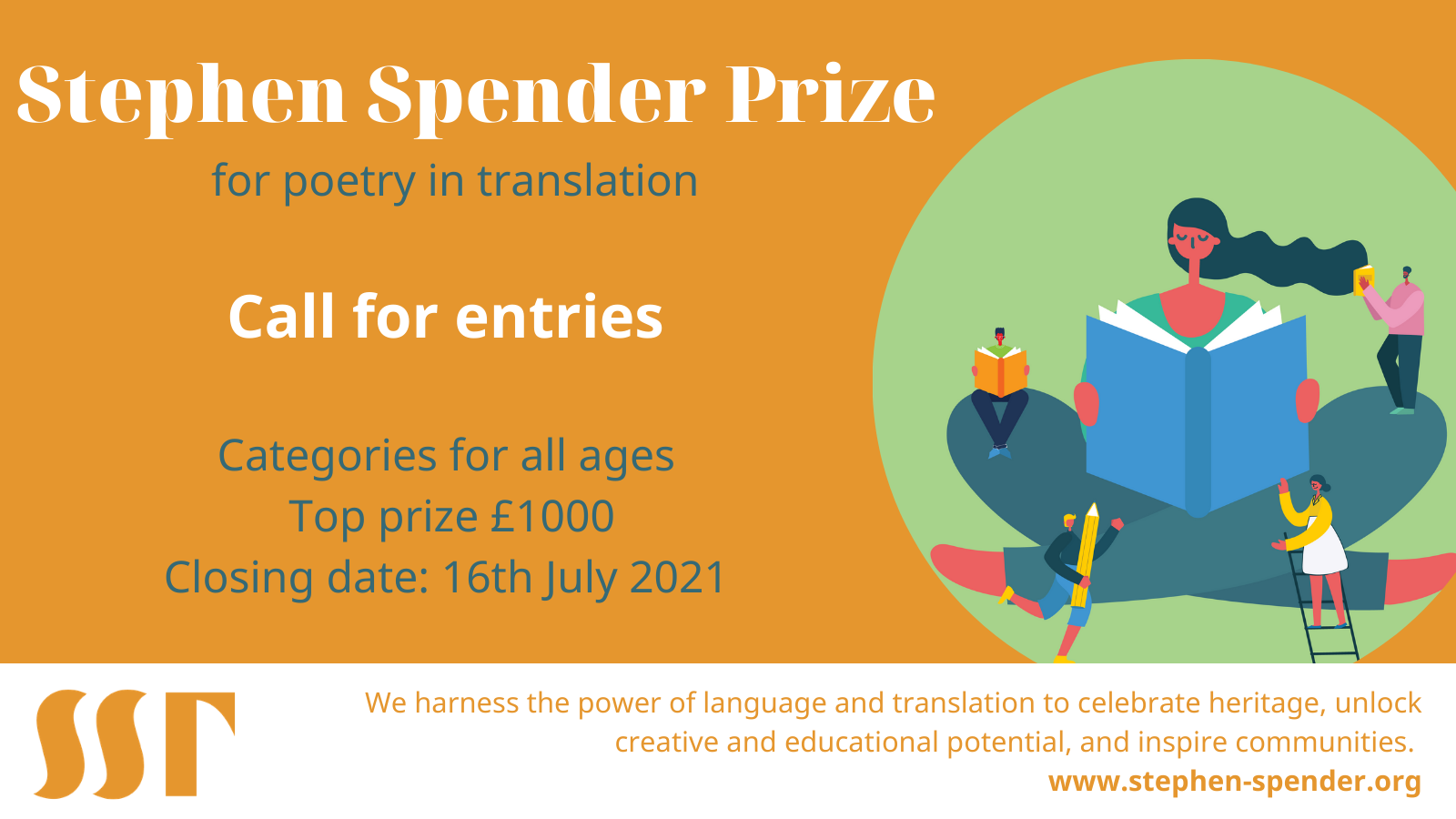 You can enter an English translation of any poem out of any language for the Stephen Spender Prize. Here are some suggestions for Chinese entries.
The Stephen Spender Prize for poetry in translation, in association with The Guardian, is now open for entries. Anybody in the UK and Ireland can enter, regardless of age or linguistic skill. SST's Multilingual Creativity hub is full of virtual resources to make the prize accessible from home, as well as teaching packs to bring poetry translation into the classroom.
This year the prize is more inclusive and vibrant than ever, from British Sign Language translation to new prizes for first-time entrants. SST's virtual poetry booklets collect together poems in more than 15 languages.
This year's judges are acclaimed poets, translators and educators Khairani Barokka, Daljit Nagra and Samantha Schnee.
Closing date: 16 July 2021.
Categories: Open (adult), 18-and-under, 16-and-under, 14-and-under
Top prize of £1,000
All winning entries published in a booklet
Special 'Spotlight' prize for translation from Urdu, judged by Sascha Aurora Akhtar.