Paper Republic's Guide to Contemporary Chinese Literature Roundtable w/China Institute
https://www.chinainstitute.org/event/paper-republics-guide-contemporary-chinese-literature/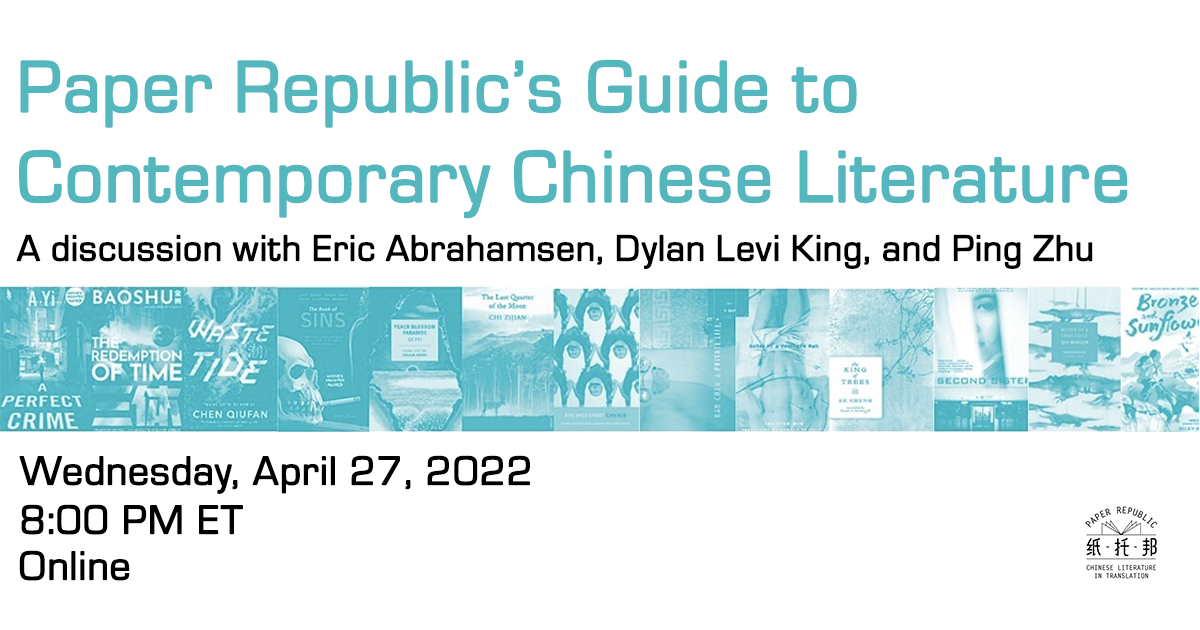 Join us on April 27 @ 8:00 pm - 9:30 pm ET
Chinese literature can offer readers an extraordinary window into China, but for newcomers to this rich and complex world, where does one begin?
On Wednesday, April 27, China Institute joins Paper Republic to celebrate the publication of their Guide to Contemporary Chinese Literature, a distillation of the knowledge and experience of the Paper Republic team, and of translators and academics in the broader community, into an authoritative 300-page bird's-eye view of Chinese fiction since the middle of last century.
This roundtable event brings together three contributors to the Guide: Paper Republic co-founder, Eric Abrahamsen, and two essay authors, Ping Zhu and Dylan Levi King, who are also authors, translators, and specialists in their own right. They will be discussing the length, breadth, and depth of contemporary Chinese literature, describing the importance of the Guide in its first edition and how that will expand in the future, and sharing sneak peeks into their essays and the Guide's contents.