Chinese translators: don't use rhyme in English!
http://www.webwight.org/chinese-translation-poetry-english-rhyme-doggerel/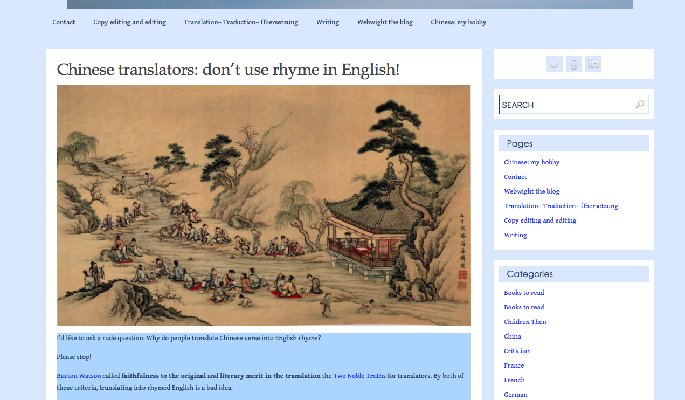 This is one of the sharpest, funniest articles we've read in a while. Julie Sullivan writes: "I'd like to ask a rude question. Why do people translate Chinese verse into English rhyme? Please stop! Burton Watson called faithfulness to the original and literary merit in the translation the Two Noble Truths for translators. By both of those criteria, translating into rhymed English is a bad idea."
Read on, and enjoy...