China Online Lit: Time to Rid Online Fiction of "Poisonous Weeds"
https://www.bloomberg.com/news/articles/2019-05-27/tencent-s-china-literature-sinks-amid-nation-s-content-crackdown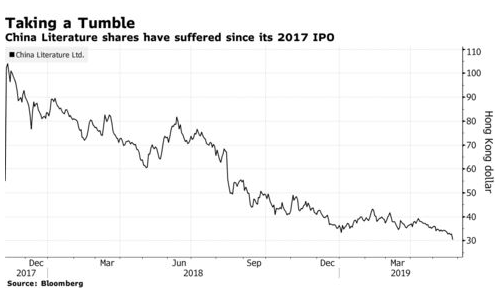 Beijing Jinjiang Networking Technology Co. was put under investigation by local authorities on Thursday for allegedly disseminating obscene information, China News Service reported last week. China Literature holds 50% of Beijing Jinjiang, according to its annual report. The Shanghai city government had ordered China Literature to clean up another website earlier that week, after it was found of spreading "vulgar and pornographic" information.